In the most elegant neighborhood of Buda, in a house of great architectural importance, a complex interior design project was realized by Eszter Radnóczy, lead designer, and the team of este'r partners.
The city apartment with panoramic views of the Danube has three en suite bedrooms, a spacious American kitchen and an elegant living room. The original layout of the apartment was complex, with varying ceiling heights and a confusing wall system, so the first challenge was to develop the ideal floor plan – the result was a spacious, clean space.
The classical interior is characterized by a minimalist use of materials: the marble-like, large-format tiles, the natural, soothing colors, the wood paneling and the large but light furnishings create a beautiful harmony. The atmosphere of Buda is enhanced by the rebuilt stucco and wooden panels, the work was carefully completed by the este'r partners' own team.
The project won the international award of Emilgroup in Prestigue category in 2022.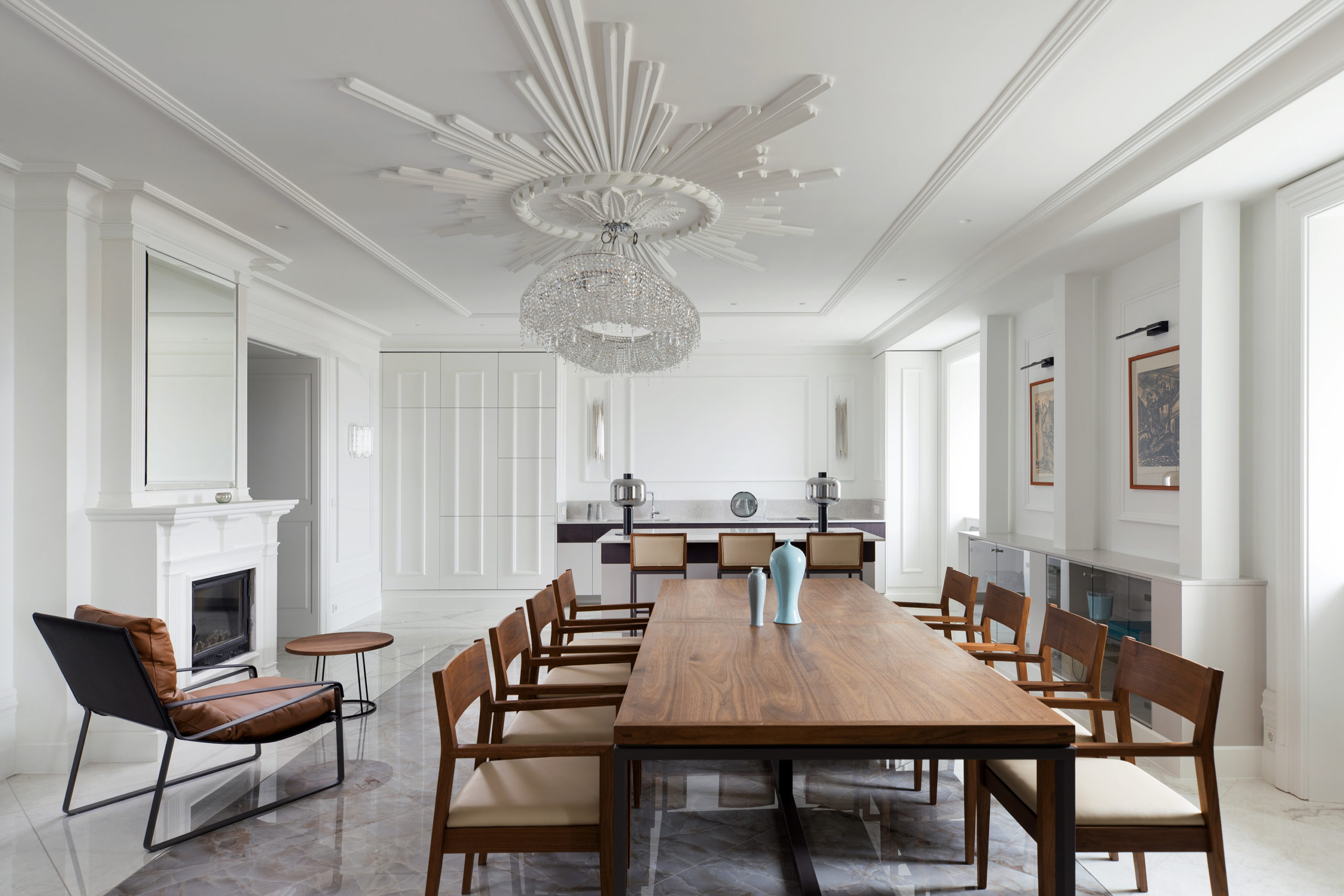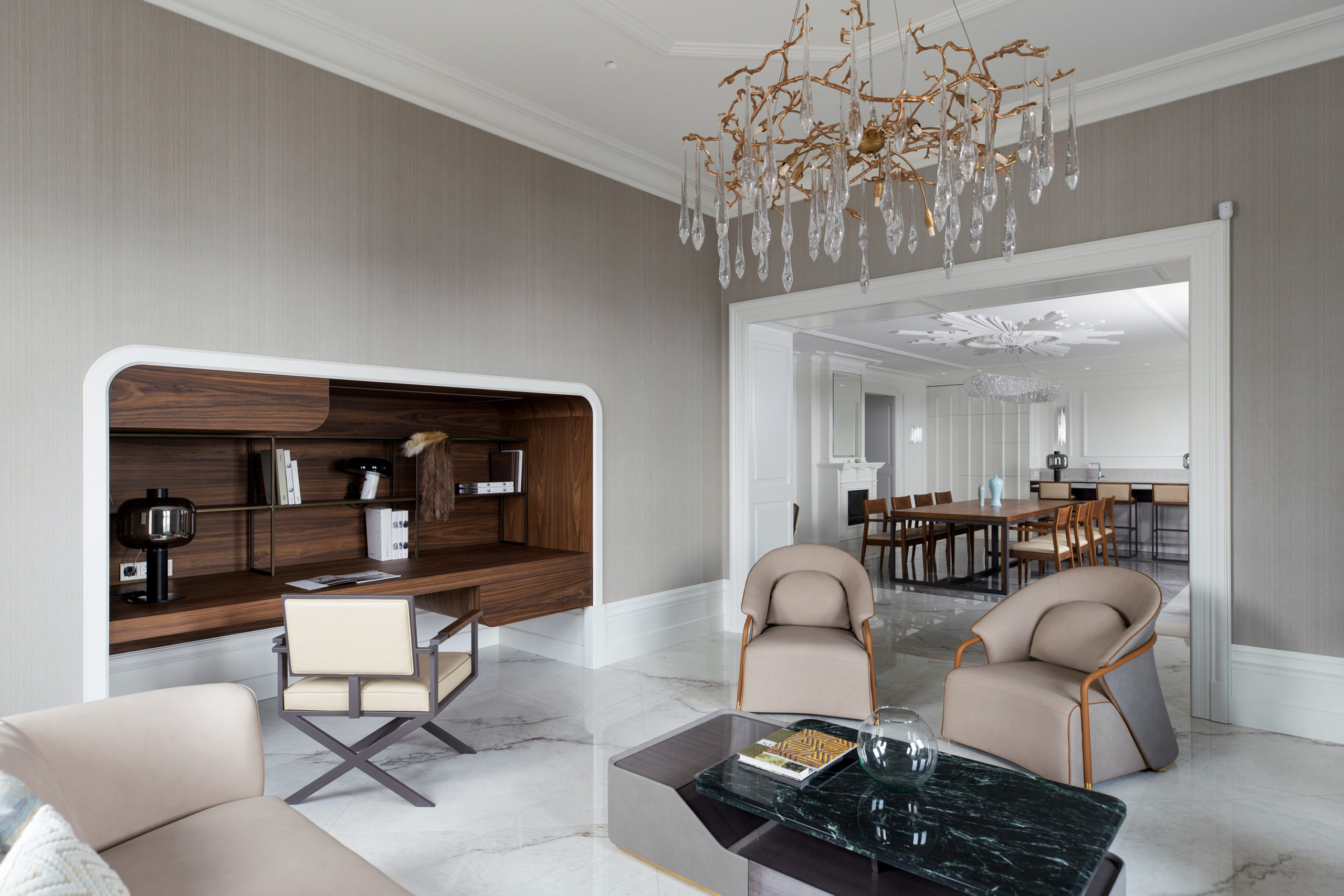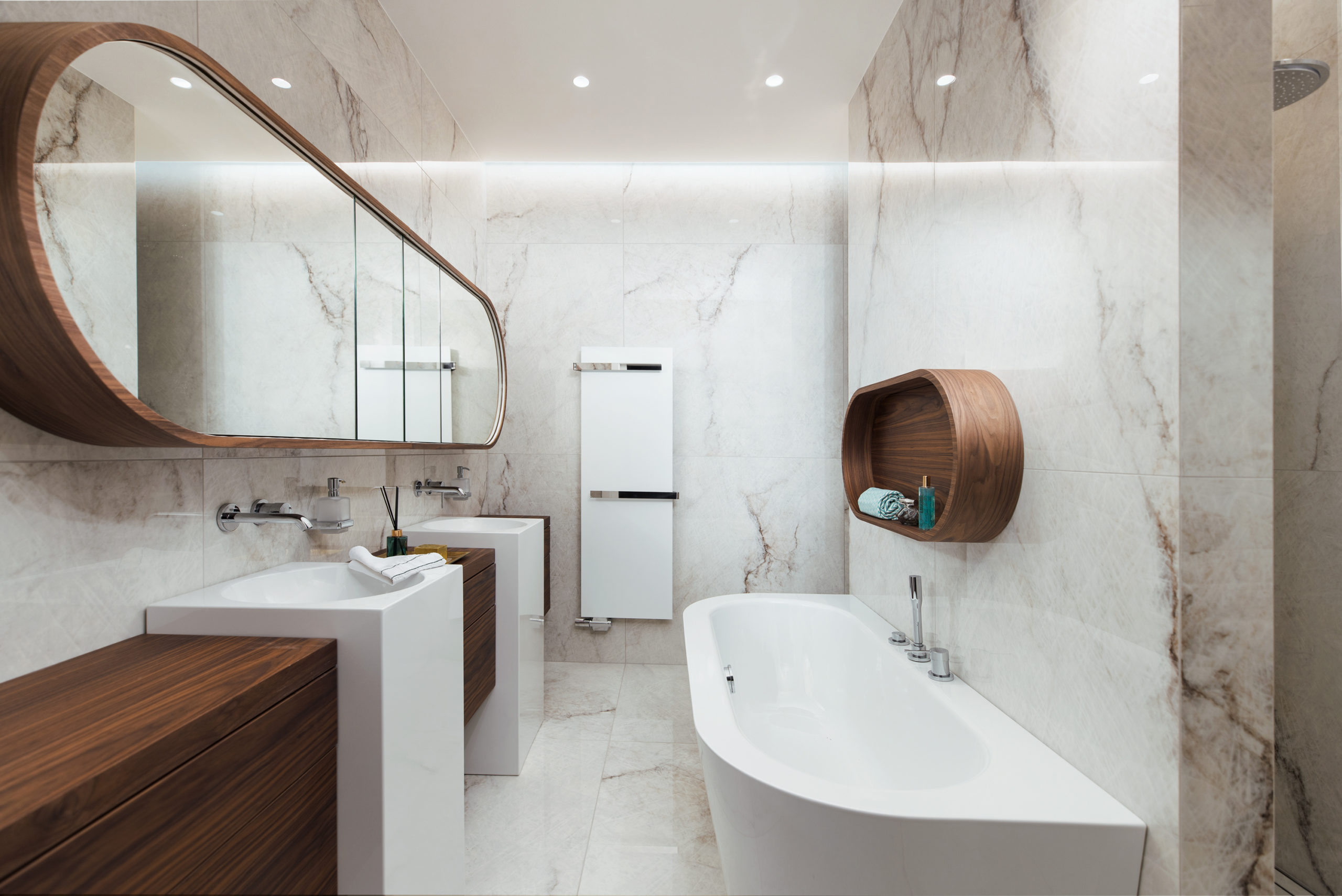 ***
Lead designers: Eszter Radnóczy, Hajnalka Zellei
Photo: Dániel Molnár