Our client, a company with a British background, has opened Gravity Brewing, a craft distillery and tasting space in downtown Budapest. Este'r partners was responsible for the interior design of the public spaces and the spectacular tasting room in the historic corner building.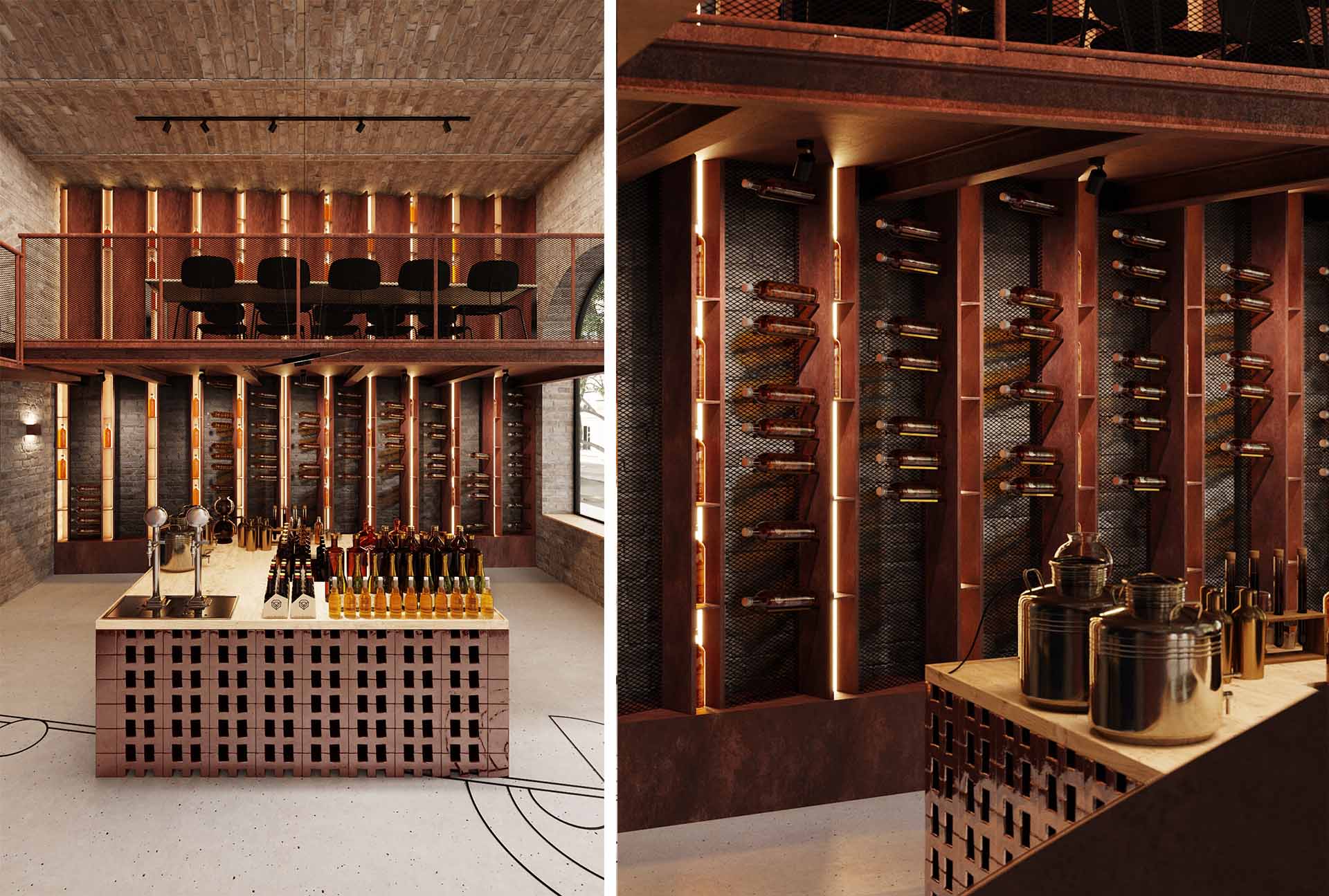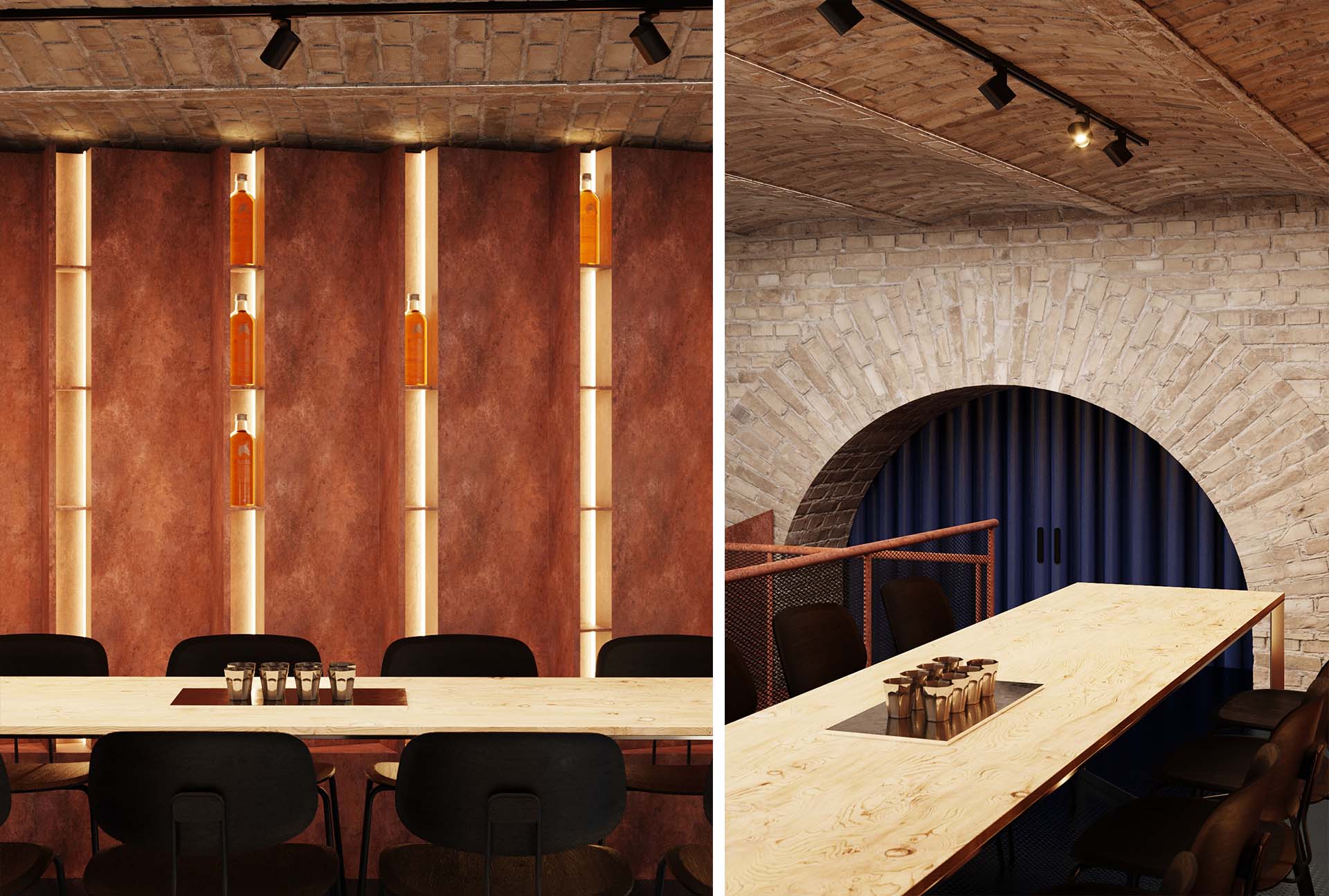 Decorative elements such as Mutina's design brick create an exciting focal point in the retail space, the counter, made of glazed bricks and pieced together from small elements, is covered with a wooden panel. The Gravity logo is also featured on the flooring, enhancing the brand's image.
The industrial-style loft features a unique wall covering and can be accessed by a designer staircase. A cosy tasting room can be found upstairs, it is a great place for groups or companies to enjoy a tasting. The real highlight of the interior is a David Groppi's designer lamp.