Este'r partners designed the interior of the Hungarian showroom of Vagheggi beauty brand from Verona. A training room, a community space, a kitchen and service areas can be found in the 300 sqm showroom located in Budapest.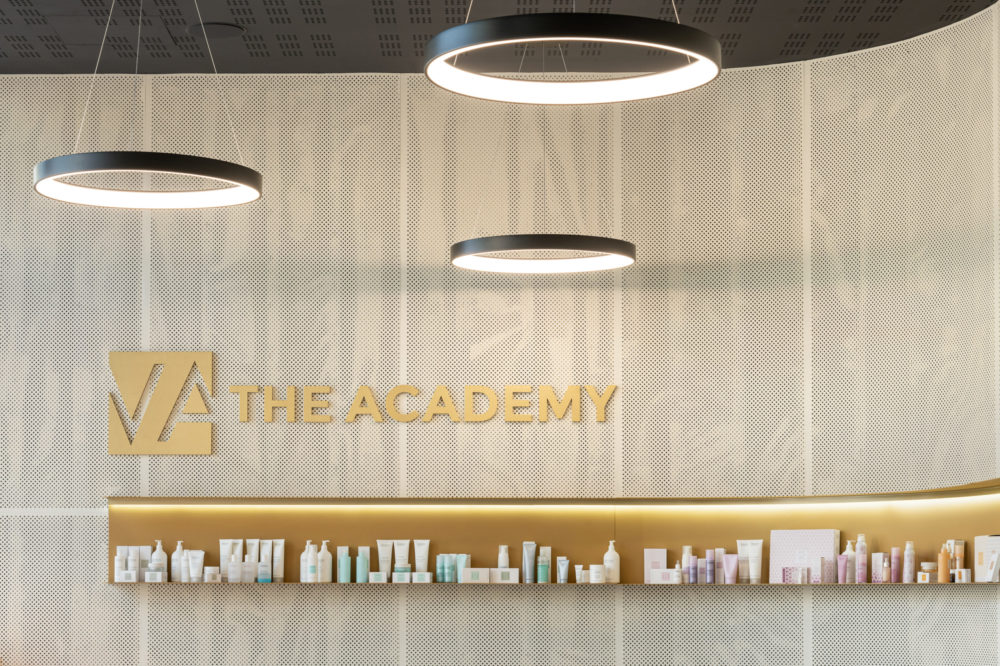 The concept of the showroom follows the Italian company's branding, which was developed by WEA Group – este'r partners was responsible for the design of the additional features, graphic solutions, the execution design and project management.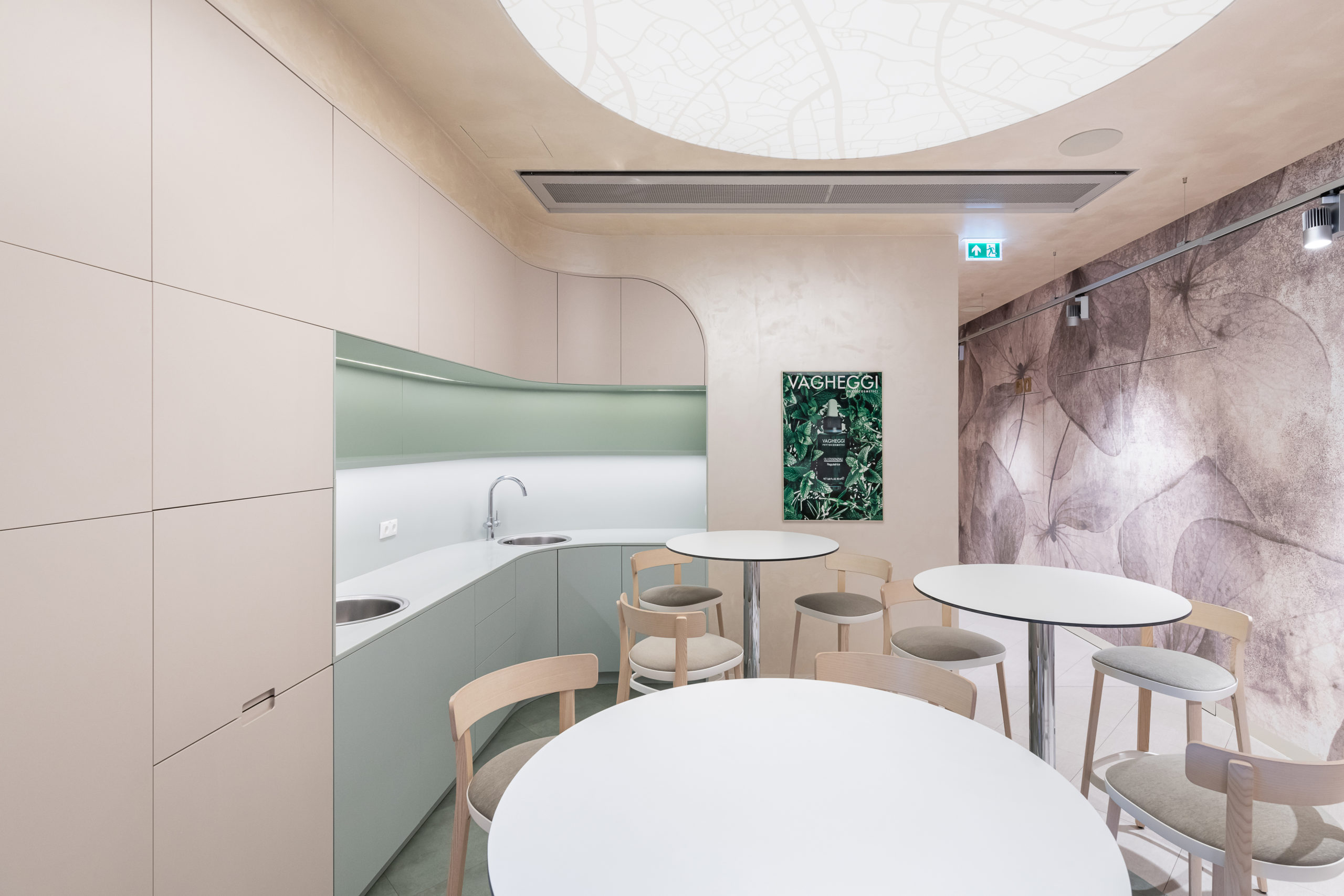 The communal kitchen has stunning curved shapes. The feminine, soft atmosphere is further enhanced by the illuminated leaf pattern on the ceiling. One of the walls will feature a design wallpaper by the Italian company, Affreschi while the othern wall will have a unique mottled style wall paint by Wallpaint. The atmosphere is further softened by modern furnishings. The space is characterised by a sophisticated mix of powder colours and green.