Italian heart, worldwide vision – this is the slogan of Emilgroup. As an interior designer partner, how do you see this reflected in their work?
Emilgroup has been an important part of the Italian tile industry for a long time. The company includes five different brands, based on different concepts and styles: Emil Ceramica, Ergon, Provenza, Viva and Level. They all share a high level of manufacturing technology, quality and innovation. Within the brands, there are specific product categories to meet the widest range of interior design needs, from classic to minimalist, from vintage to art deco. We love working with Emilgroup products because of their diversity, their wide range of products and their great value for money.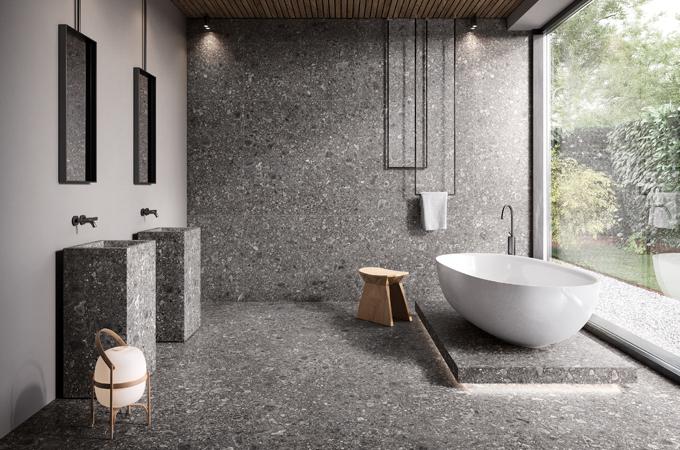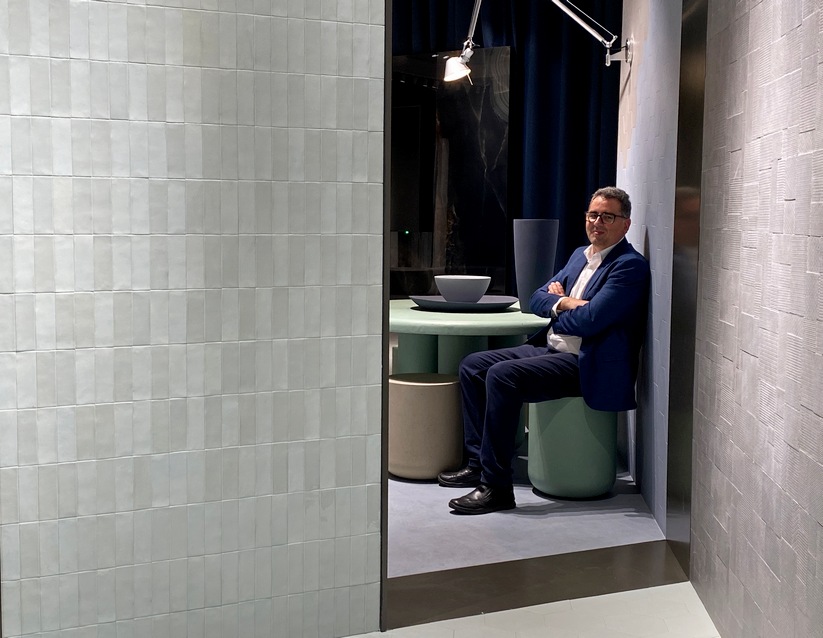 One of the key elements of the brand is that they have been working for over half a decade to be able to take control of the entire process, from the selection of materials to the final design solutions. Why is this 360 degree care important?
For a product to be professional in terms of both technology and its appearance, the materials have to be carefully chosen. The quality is determined by the manufacturing technology and top-quality materials. It is very important to be aware of the new trends so that you can follow the best ones of the year, combine colors and create completely unique design solutions. This is best achieved when a company controls the entire process and keeps it in its own hands. This is their strength and this is why Emilgroup is highly recognized in the market.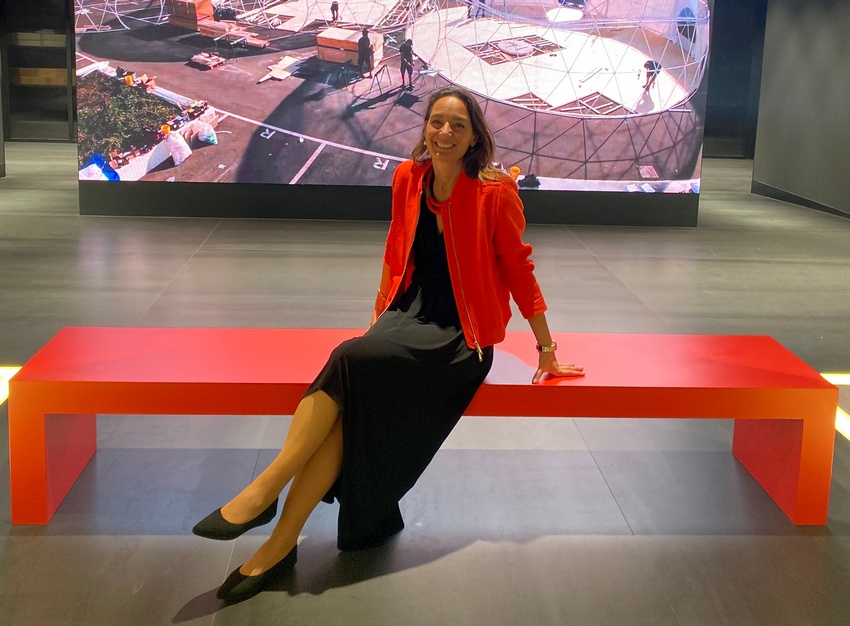 The Tele di Marmo Onyx collection offers surfaces that transform into artworks. In which spaces and in response to what kind of customer needs do you think you can work with these special marbles?
The Level brand's Tele di Marmo collection includes large stoneware porcelain tiles that can be used to tile entire walls with or without minimal grouting. The tiles reflect the patterns of existing stones, or extinct stones that can no longer be mined in the world, in lifelike stoneware porcelain tiles. The onyx line is available in five colors, such as ivory, pink and black. The iconic stones make any bathroom or living room exquisite, the tiles are lightly translucent and easy to handle with its thicknesses of 6.5 and 10.5 mm.
Emilgroup has come up with spectacular large ceramic tiles this year. What extra possibilities does this offer the designers?
When tiling, these tiles are also used as mirror images of each other, this way striking patterns can be formed. They create unique artworks, specific images that capture the imagination. Although special attention must be paid to these giant tiles when moving and tiling, once installed the product is visually beautiful with its unity and unbroken running patterns.
Year after year, you visit the brand and its representatives at Italian exhibitions and fairs. Why are these in-person meetings with both the material and the professionals important?
Keeping in touch is essential from both a professional and a human point of view. Design and technology are constantly evolving, we can only learn about this first-hand from the representatives of the factory. This also gives us an opportunity to learn about the physical properties of these porcelain stoneware tiles, their possible uses and new trends through the manufacturing process.
Besides, the personal contact is very important and being friends makes working together a lot smoother. Emilgroup celebrated the 60th anniversary of its foundation last autumn. We were invited to the celebration and were delighted to see the decades-long dedication to quality and innovation. This commitment is the secret of Emilgroup's continuous success.
You can find Emilgroup in the Estorio showroom.