In the life of este'r partners, autumn means travel: this is when we visit our partners, see their new products, but also visit the most important autumn exhibitions. Cersaie International Exhibition in Bologna is a permanent program in our calendar, where the most beautiful Italian ceramic manufacturers present their new products every year. The este'r partners team prepared a short report on this year's event.
One of our first experiences was visiting 41Zero42: the youthful, relaxed, often humorous presentation of the Italian company led us through the cavalcade of colors. The fresh-thinking brand involves contemporary art in its design processes in a very exciting way for us. In addition to the exciting, powerful patterns, the color choices and the alternation of glossy and matte ceramics were also impressive.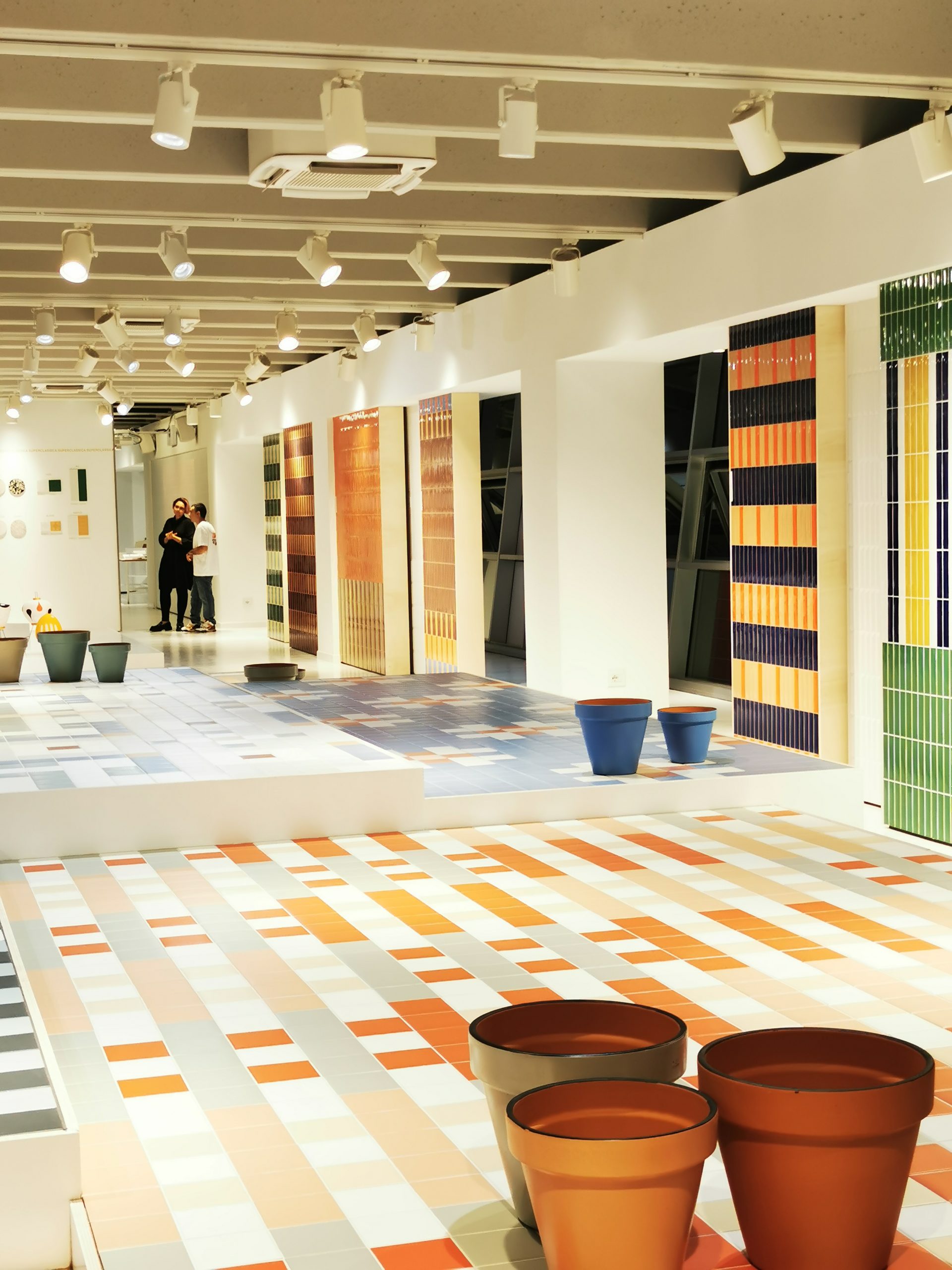 Mutina recently moved to a new showroom: we were very happy to visit them, and not only because of the warm welcome. In the huge, creative exhibition space, in addition to their new collection, our team was greeted by a fresh and exciting selection of design furniture. In addition to the colorful, patterned, glazed ceramics, there were more restrained pieces with a structured surface. Exciting cultures mix spectacularly in the Mutina showroom: it's easy to happily get lost in the Italian, French and Japanese influences and, of course, to touch everything.
During the visit to Cersaie, our team also visited the showroom of Emilgroup, one of the partners of este'r partners and the Estorio showroom. Emilgroup, one of the most important Italian tile manufacturers, dazzles us year after year with its new products, among which there is almost no limit to the workmanship, the varied colors and styles, or the sizes.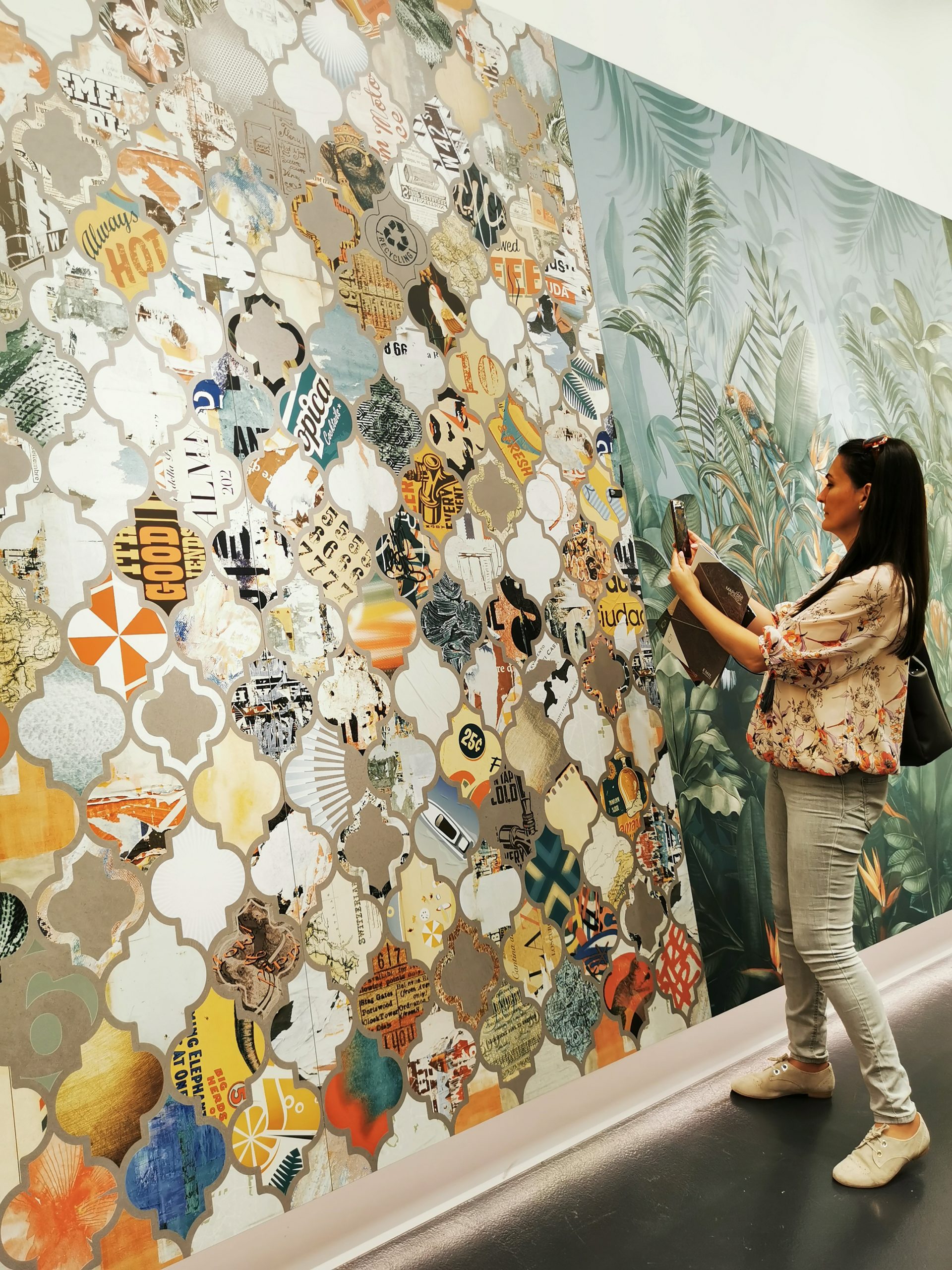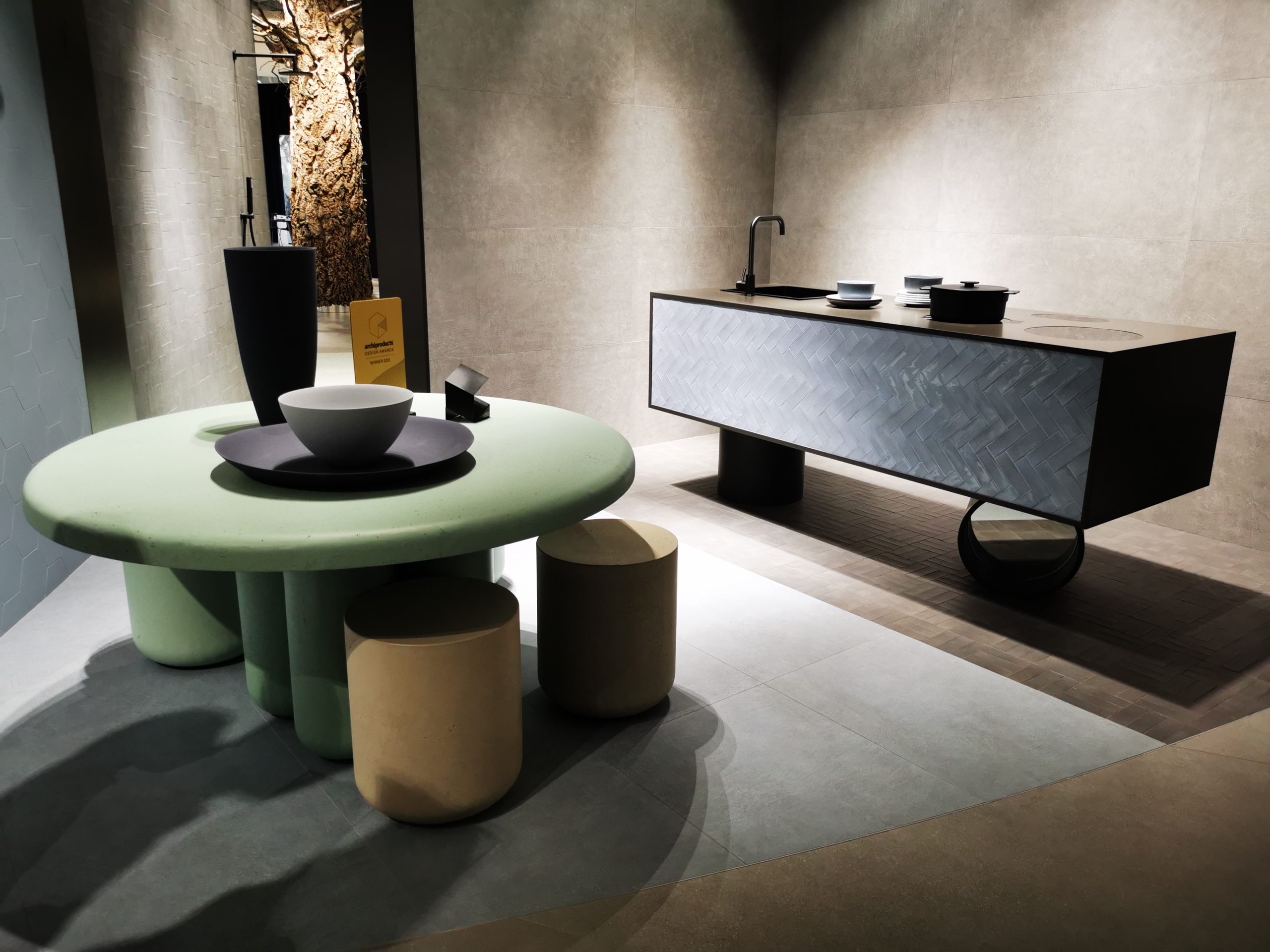 In addition to the three highlights, this year's Cersaie exhibition had a number of colors, shines and surfaces that caught our team's attention. To finish our journal from Cersaie 2022, let's see a little selection from our favourites!