Passion, design, and technology – the renowned Italian textile company, Flukso has built its brand around these concepts. In our interview with Eszter Radnóczy, Hungarian partner of Flukso textile, we discussed why Flukso textile is the best choice and what values the team of este'r partners and the Italian company share.
What values does Flukso textile represent? Why do you enjoy working with them?
Flukso is one of the most technologically advanced, innovative manufacturers in the world of upholstery fabrics and faux leathers. The innovation of Flukso products shows passion, long-term approach, good taste and clarity. Their variety of products include eco-leathers, woven textiles and their versatile range of colors, so Flukso meets all our needs for fabric use in hotels, public places and private homes. The large selection and the wide stock available also help the work of designers and constructors. There are plenty of opportunities, because they also deal with custom-made textiles, whether it is printing or quilting, it's always customized.
A meeting of passion, design, technology and sustainable solutions – this is how they characterize themselves. How do you see this brand?
That's a perfect description. They do have very innovative textiles that meet our high demands: abrasive resistance, colorfastness, washability and easy care. It is important to note that with the introduction of new technologies, they have a wide range of antibacterial and antiviral textiles, so they respond quickly to new demands. The company's flexibility and positive effort to help adds a lot to this, which represent key assets.
They have 50 years of experience and 3,000 customers – what does this mean for you?
An important feature of Flukso is that they basically offer single-colored and patterned textiles, which are widely used. The high-quality and fashionable material and color selection helps a lot in the work of the designers. As the family business has been on the market for five decades and continues to develop, leading Italian furniture companies work with their products, so they are present throughout the segment.
Quality in detail – this is a feature of both Flukso and este'r partners. Why is this important?
Quality is particularly important for technical fabrics, the pattern does not hide the characteristics of the material. High quality and dense weaving, material density, abrasion resistance guarantee the durability and excellent quality of the product in the long run, even after frequent use and several years. Este'r partners share similar values: we do not provide fast solutions but focus on value retention and value-add design.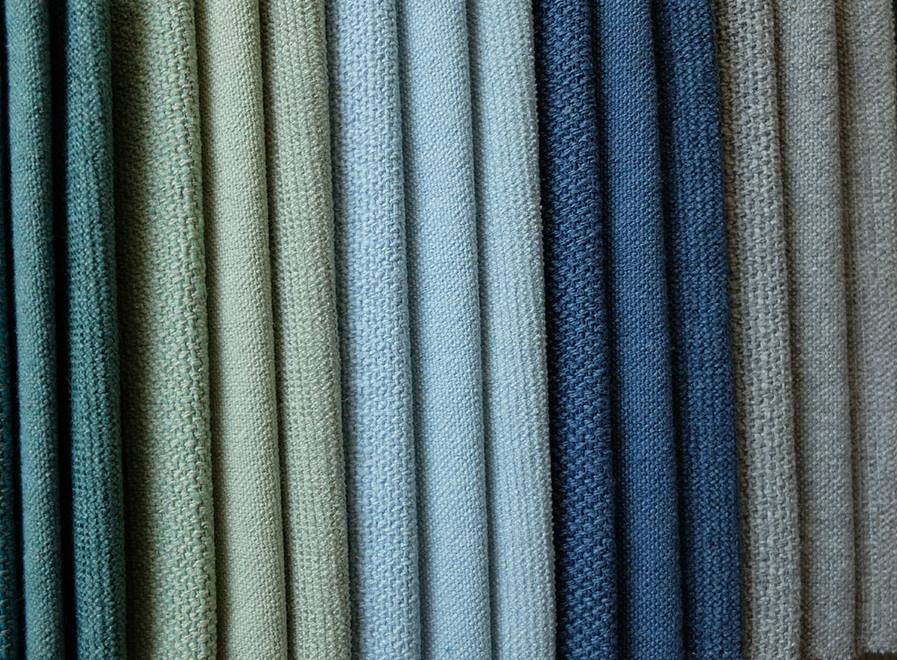 What are the projects where Flukso textile is the best choice?
In hotels we use it for bed backrests and bed linens, puffs, and restaurant seats, but it can also be used to design wall coverings and countertop covers. The same usability is present in residential projects as well, Flukso brand stands for a high-standard, durable, and cost-effective product. We recommend and use their products widely because of the high quality and unique look they represent, and based on the feedback from our clients, it means long-term success.