This summer, after a long break, este'r partners team was finally able to travel again. We visited our Italian partners, met our colleagues and we also discovered old and new places in and around Milan. Eszter Radnóczy tells us about her Italian memories and shares her favorite photos.
Italy is not only a place of inspiration, but also a place where I find ideas and moments of joy. This time I visited the Kreoo showroom, where Alessandra Farinon, one of the owners, welcomed me. Kreoo's marble washbasins, carved from a block of marble, playfully and creatively soften the material's austere, dignified look. The name of the freestanding, sculptural Gong washbasin in the picture refers to Tibetan bells, which evoke a thousand emotions with their sound and appearance – they are unique not only visually, but also when you touch them.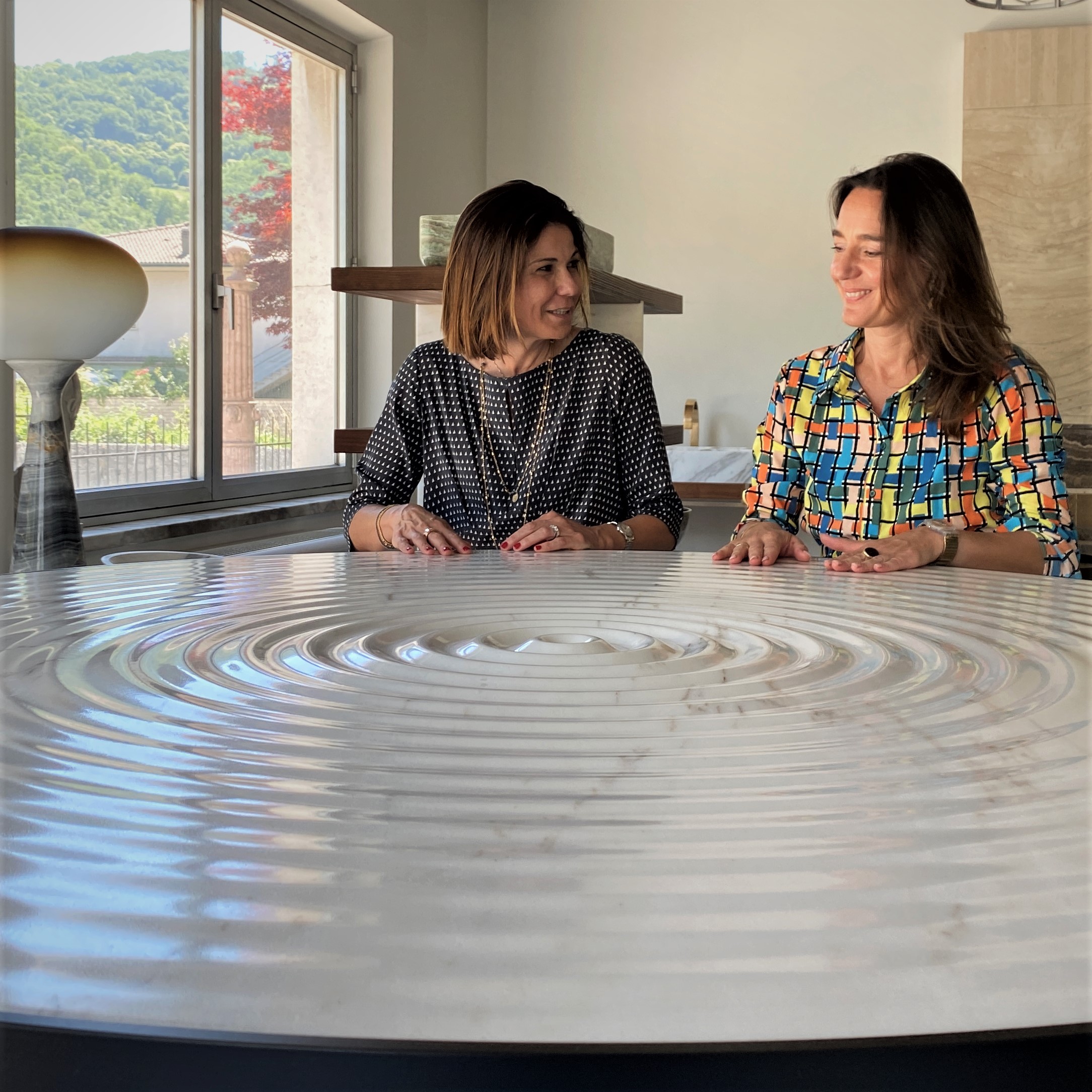 Next to the Pluvio table. On its surface the waves of water droplets, splashed in the middle of the table, are distributed centrally. At the edge of the table, the waves are so smooth that the surface is almost flat.
The ADI Design Museum, located between old buildings, opened a few months ago as a modern exhibition space in Milan's China Town. The permanent exhibition presents the winners, designs and products of the Compasso d'Oro from the 1960s to the present. Many iconic pieces are on display so we can better understand the evolution of a product. The museum's architecture and interior design plans are associated with the internationally renowned architectural firm Migliore + Servetto.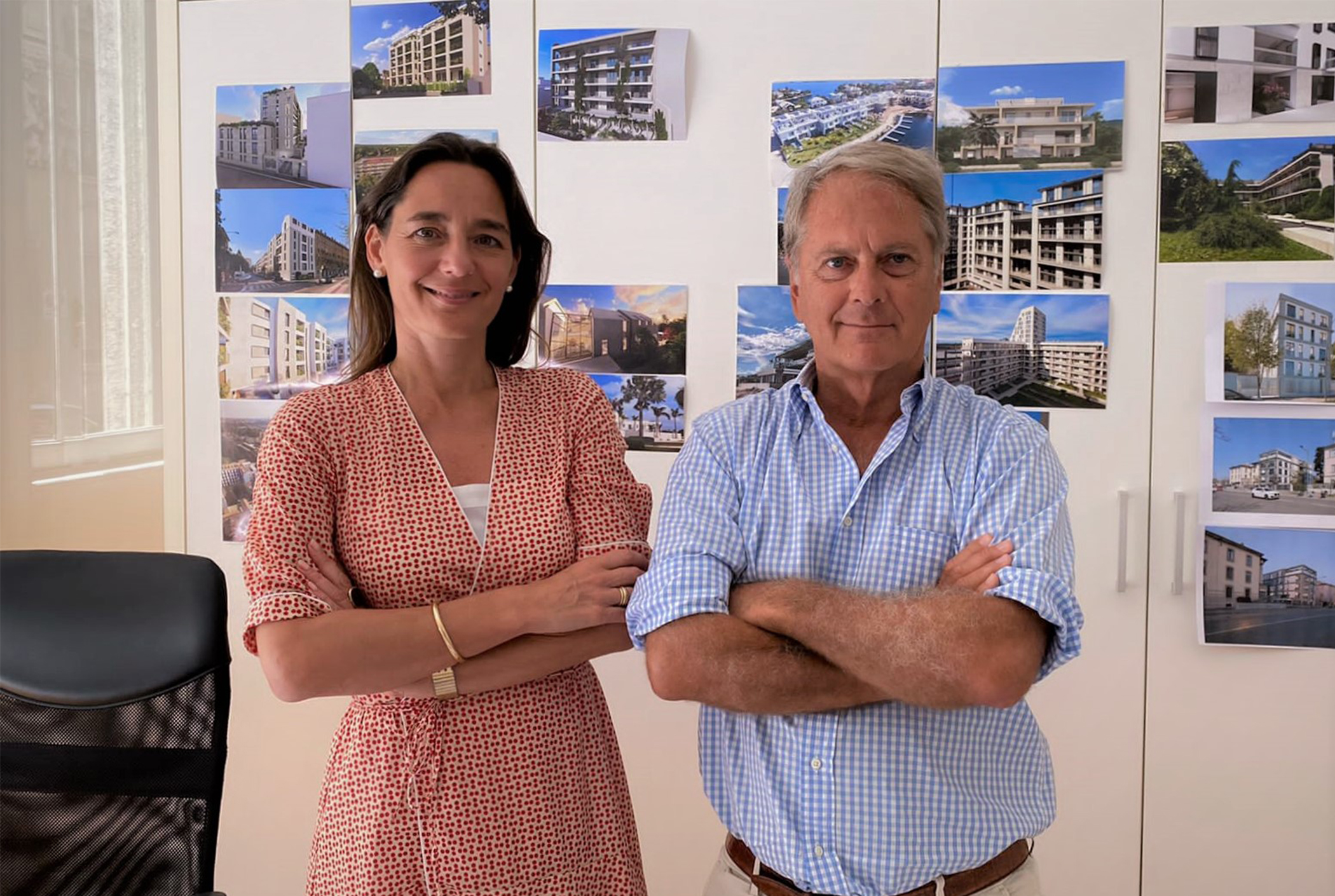 In Milan, my first visit is always to Stefano Napolitani, the head of our partner office. We usually talk about plans, tasks and new challenges. Stefano is an excellent partner in exchanging market ideas, dreaming big and exploring new directions. The city always gives me energy: there is a real construction boom going on here, with rapid development on every corner, which is not only innovative but there's been a shift towards conscious and green solutions as well.
The Radici Sit-in carpet factory in the Seriana Valley. This time, I visited the factory with Móni, Fanni and Gábor from our Hungarian office: we regularly return with our colleagues because the techniques and possibilities of industrial carpet production are better mastered by seeing them first hand. The picture shows the special colored threads woven on the industrial looming machine.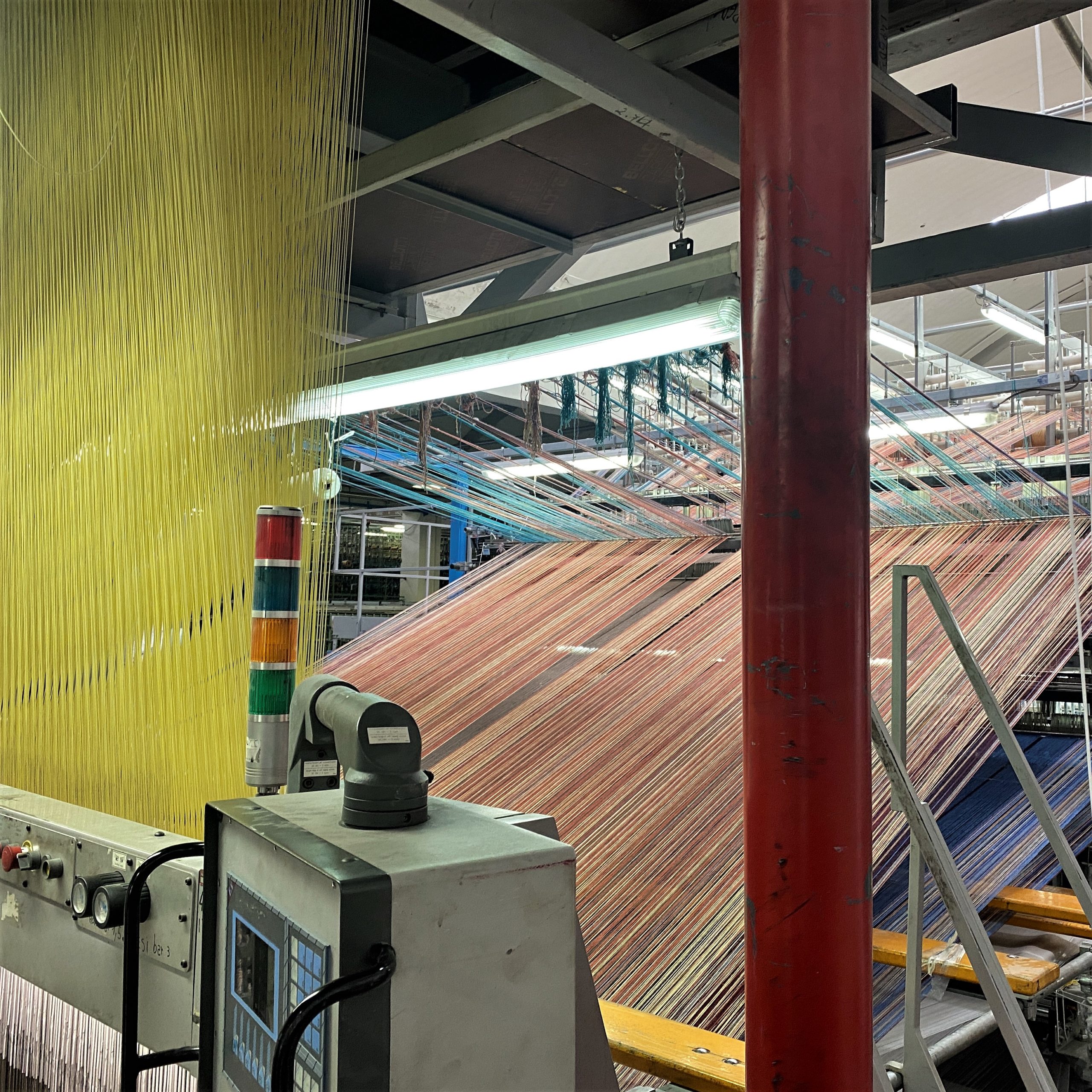 The Italian design brand Black Tie has a showroom in Veneto, it's a stunning space in a hangar. Here you can touch and try a range of high quality upholstery, carpentry and metalwork products. As we are the brand's representatives in Hungary, it is important to get to know all their products thoroughly.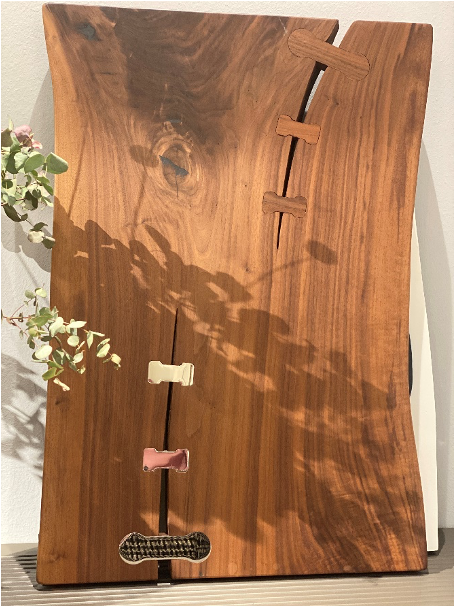 My favourite detail: an American walnut Jumbo table top with a unique decorative wood and various precious metals, in the showroom of Artebrotto known for its artisan woodwork.
The interiors of the Spirit de Milan nightclub are empty in summer, but the outdoor space is full, everyone is having a great time. The Spirit has been a hot spot for evening entertainment and nightlife in recent years, it's a great place for aperitifs, dinner and digestivo. I'm sure I will come back very soon.
Louis Vuitton's front, wallpapered with this year's color trends. This summer the whole Via Montenapoleone is full of colors, I think, after the pandemic, Italians are more colorful, happier and more creative than ever.