Eszter Radnóczy was invited by the Italian Trade Agency to visit the Marmomac exhibition in Verona. During the unique trip, besides the finished design products, the professional team could also get an insight into the stone processing process and even visit the quarries above Verona, which are still the cradle of stone production in Italy. Eszter Radnóczy, lead designer, wrote a short report on the trip.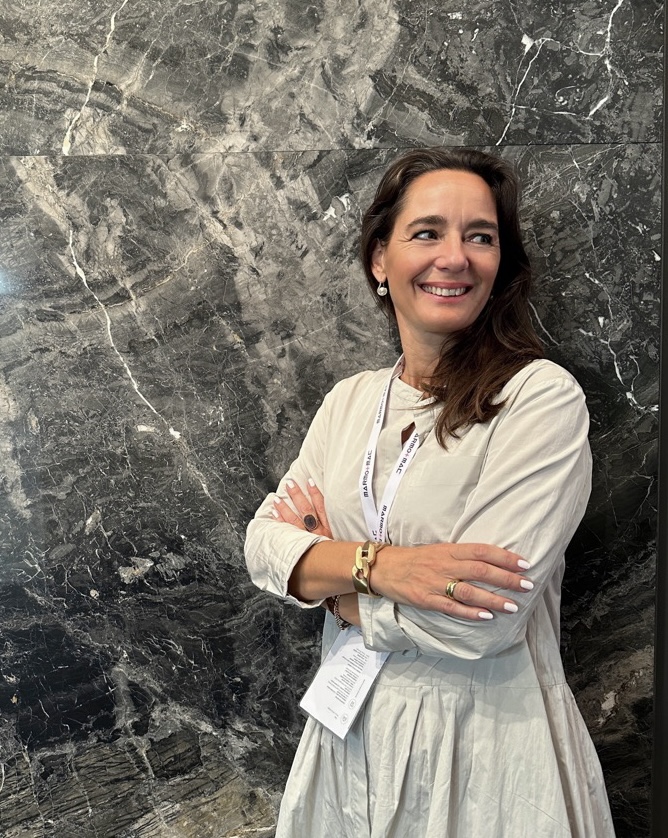 "Marmomac is the world's most important world fair for the stone industry, dedicated to the entire stone production chain, from the quarry to the processed product, from technologies and machinery to tools. It is no coincidence that Marmomac is being held in Verona, as the area is one of Italy's most important quarrying and processing areas with a long history, and has been considered a raw material base since Roman times.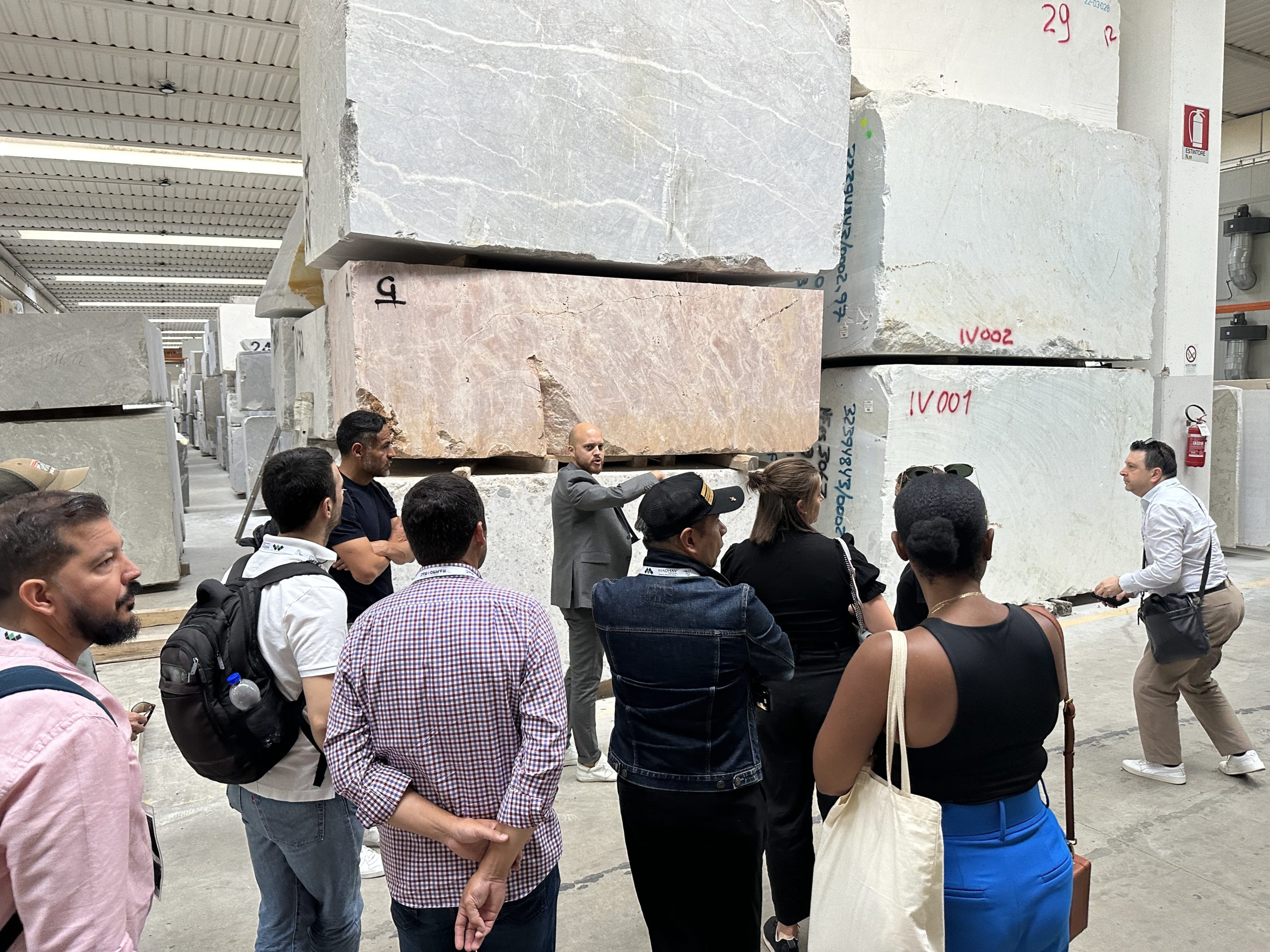 The training course included a solid professional programme. We attended lectures on the history of the earth, geology, stone formation and classification, igneous to senimentary and metamorphic rocks (crystallized from the previous two). We learned about the process of stone processing, highlighting and credibly analyzing its environmental impacts and the international regulations and sustainability requirements introduced to avoid  such impacts. We deepened our knowledge of the methods of use and treatment of stones. The industry in Italy places great emphasis on innovation and training and this was well reflected in what we saw at the exhibition.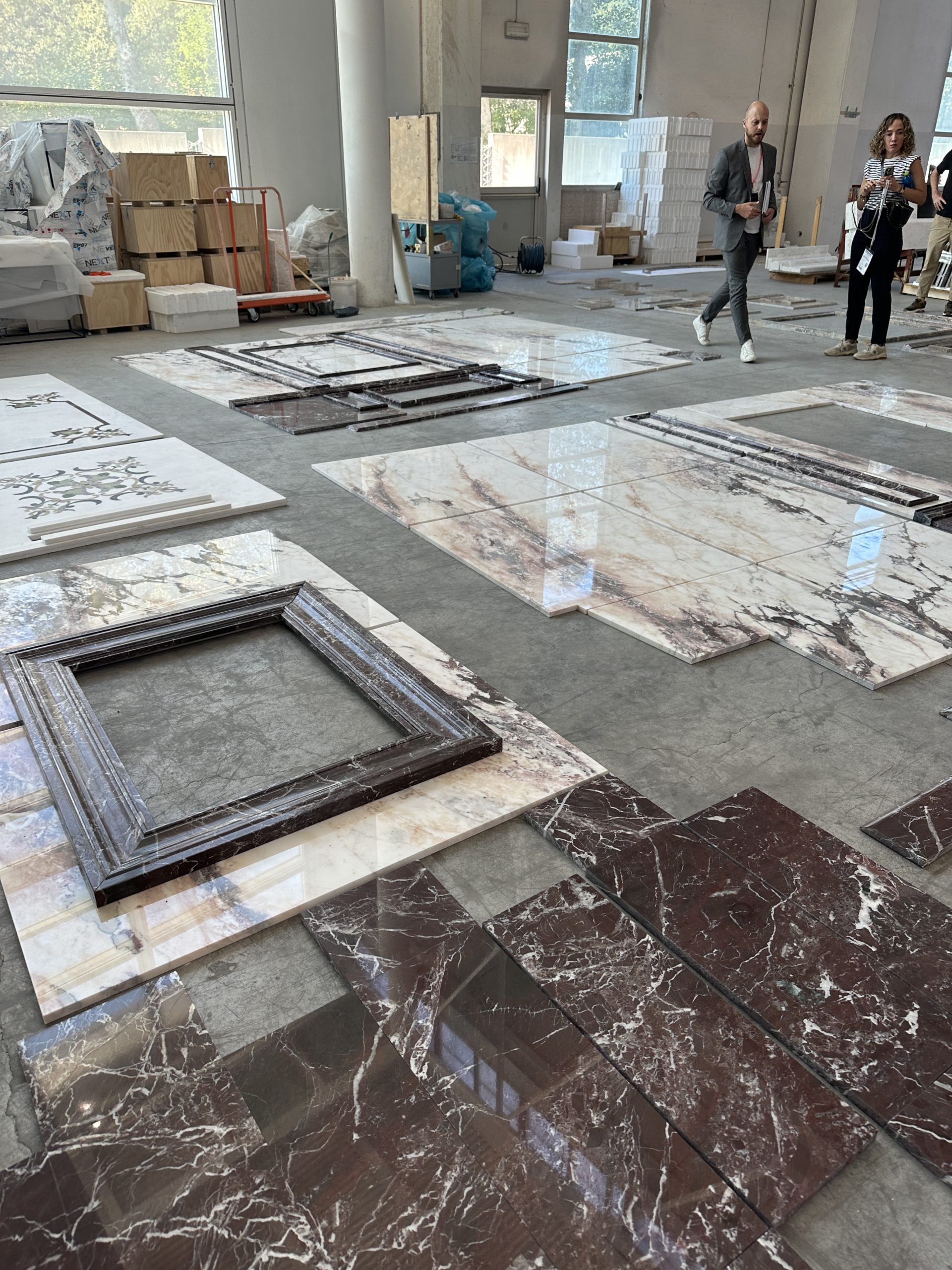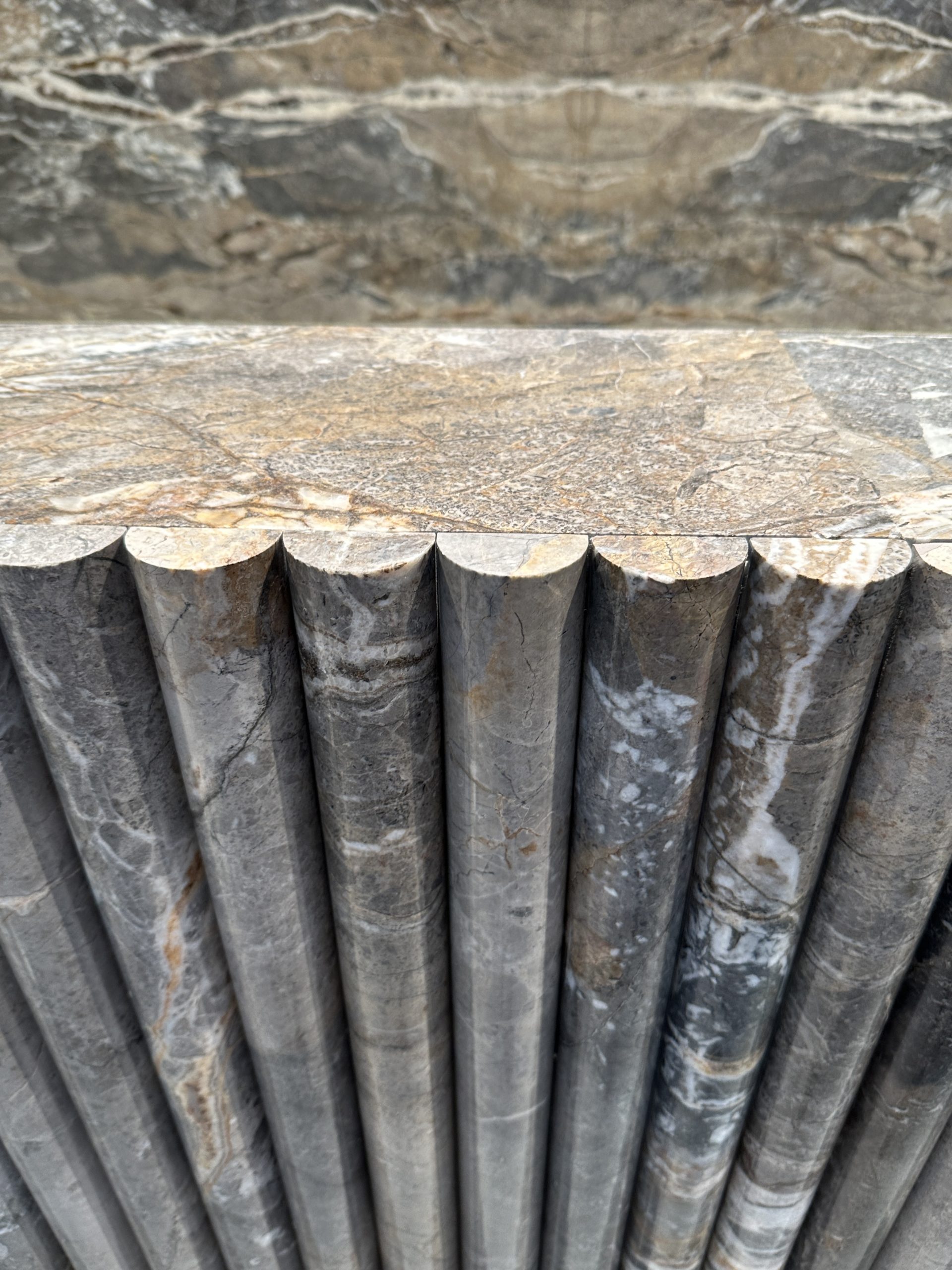 We met directly with representatives of the quarries as well as many manufacturers who use the purchased material to create not only cladding, but also complete domes, facades and consumer and design products. It was good to get an insight into the international business as a whole and to learn about the processing and the commercial chain.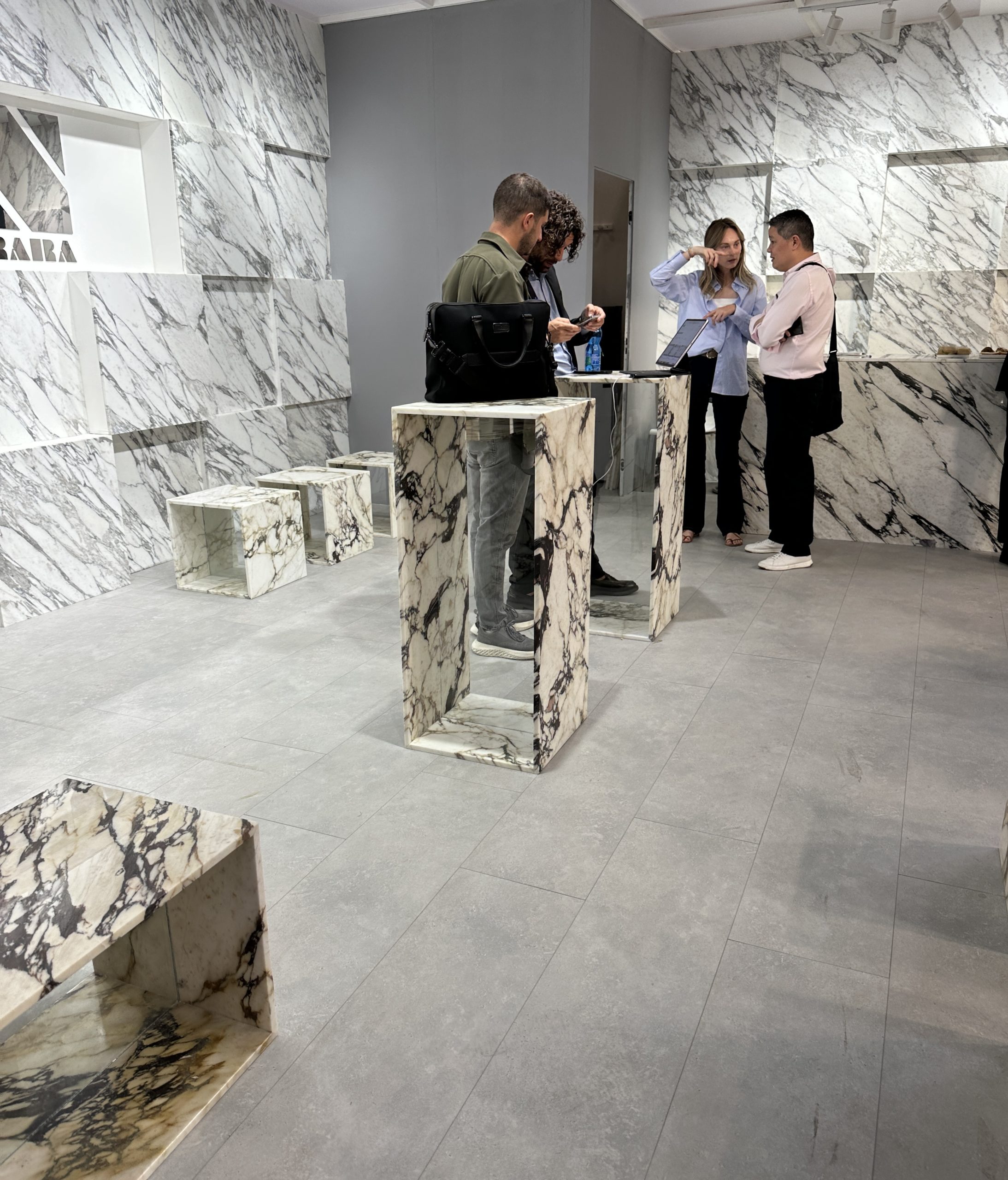 We visited the long-established Margraf factory, where, despite robotisation, manual processing and carving is still used for unique pieces. The factory is involved in major architectural projects on all continents of the world. There are still several active quarries in Italy. If there is no longer any production or usable rock, the owners have to rebuild the terrain to the original topography and vegetation.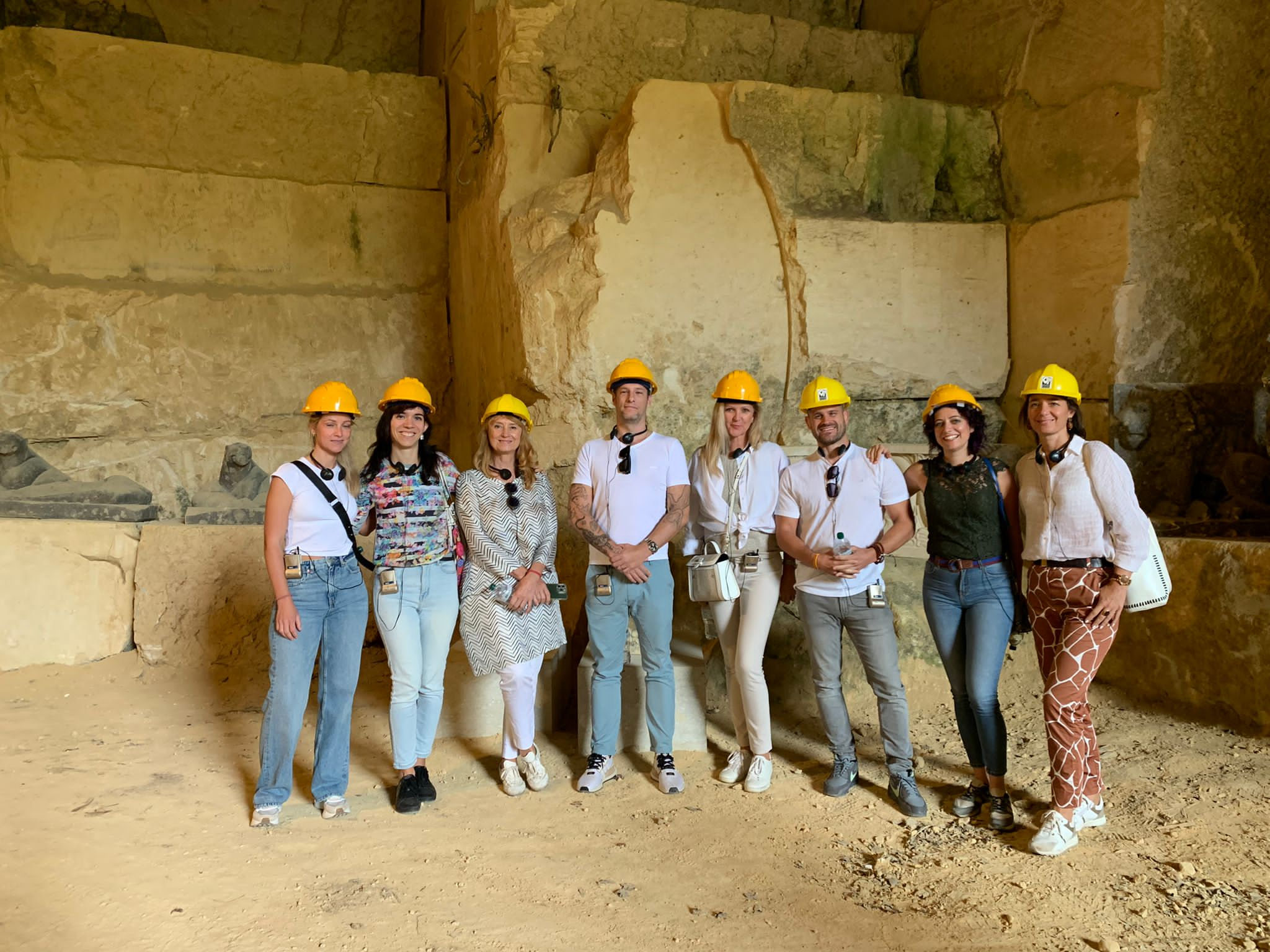 We traveled to the valleys above Verona which were covered by the ocean 180 million years ago, and some undersea currents formed surface rocks allowing humans easy access to them. At the Grassi Pietre quarry in Pederiva, a very porous yellow sedimentary rock is excavated, the perfect material for Palladian buildings and their carved sculptures. The deep underground quarry is now a museum where we could try our hand at stone carving. We also visited the excavation of the red stone, rosso di verona, also much used in Roman times, at Cava Fasani in Luogo di Grezzana.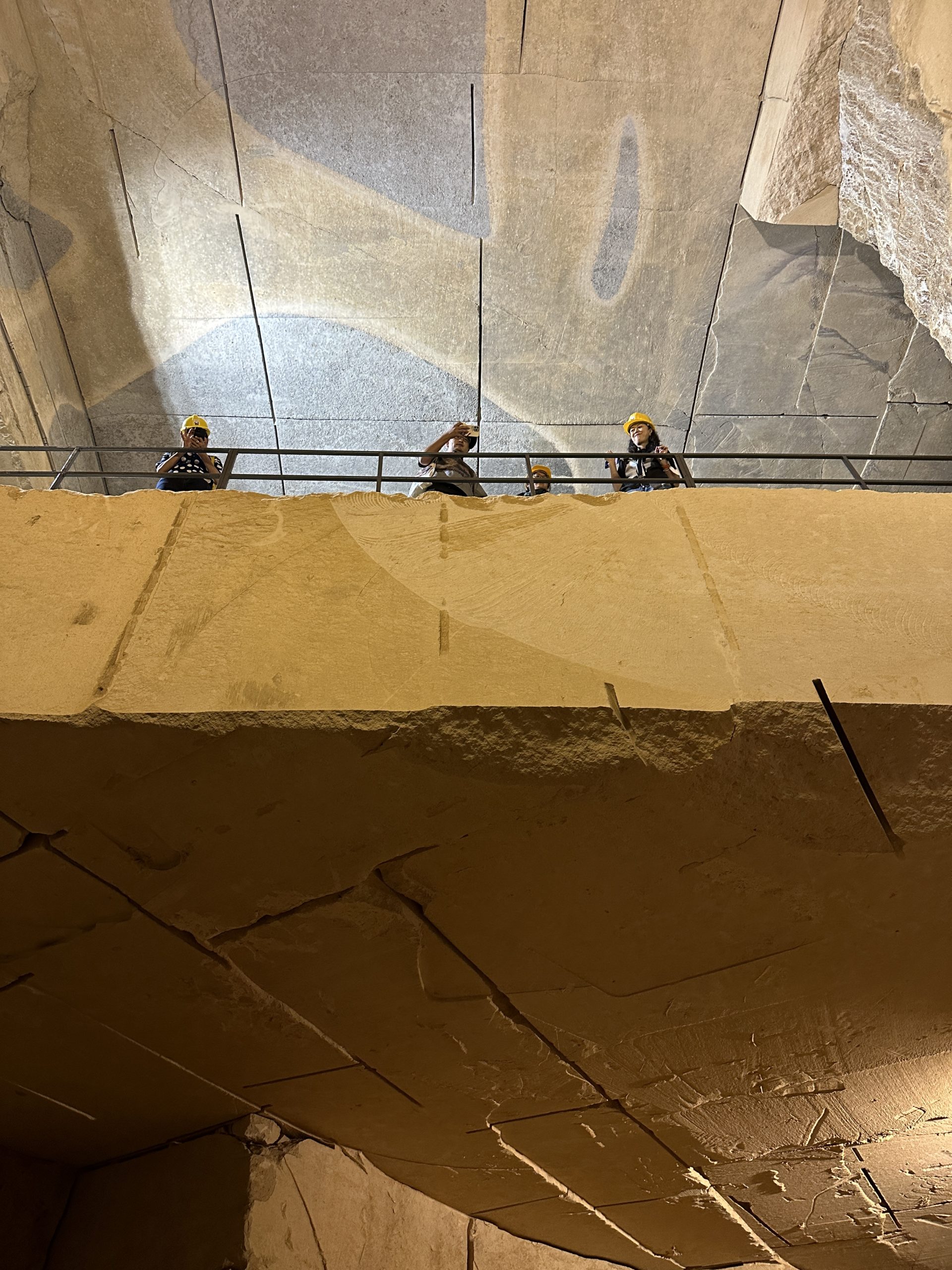 Words cannot describe the wonderful journey, but the pictures speak for themselves when it comes to the grandiose moments and experiences."