Évértékelés helyett, új terveink bemutatkozását megelőzve idén csendes, téli sétára hívjuk partnereinket, barátainkat, az este'r partners olvasóit. Az adventi Szentendrét Radnóczy Eszter belsőépítésszel jártuk végig – következzenek az ő szavai a képgaléria kísérőjeként.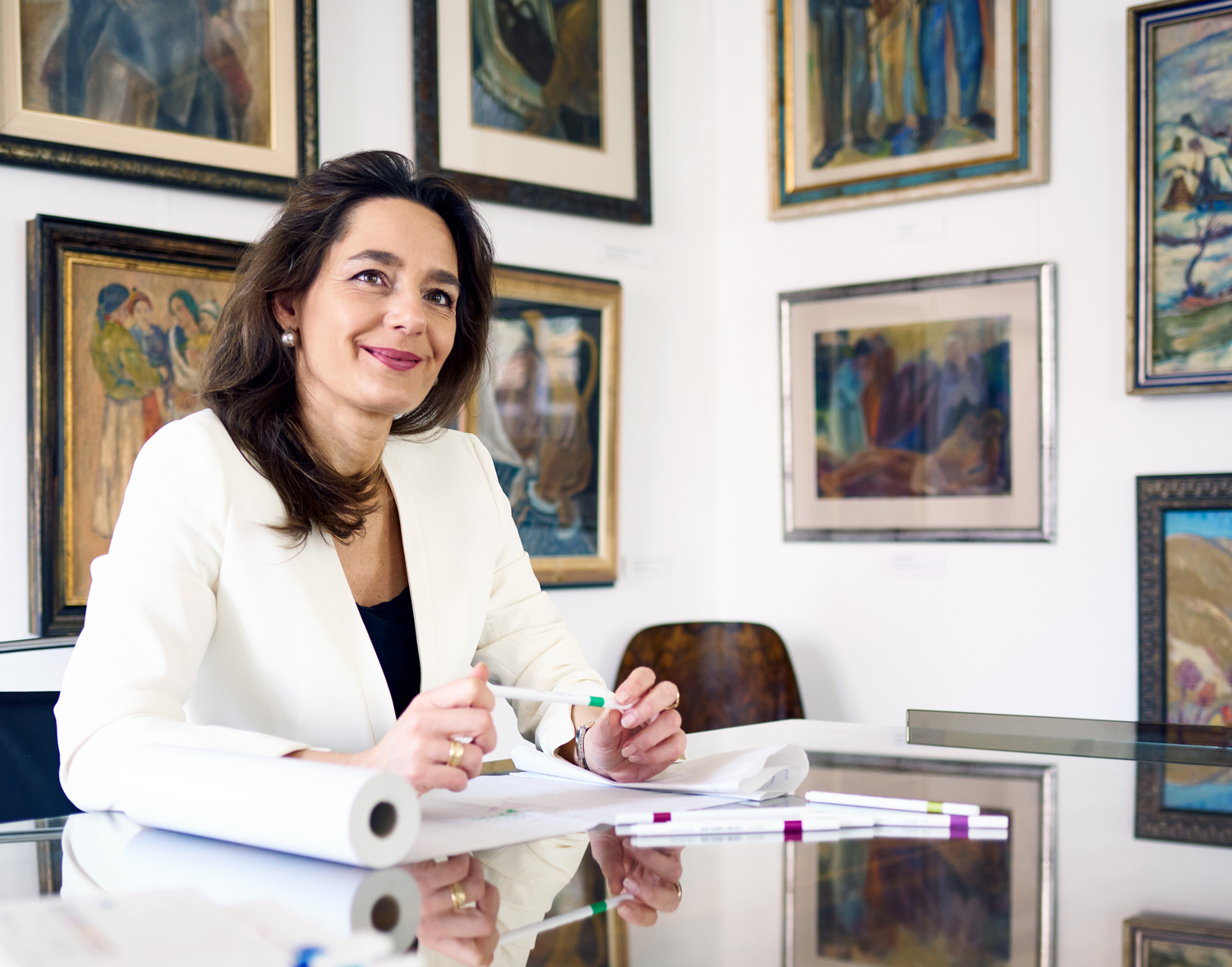 Fotó: Körmendi Imre
"A téli Szentendre számomra az állandóságot, a nyugalmat és a hagyományt jelenti. Ahogy a harangszó, a macskakövek, úgy a Betlehem és a kis karácsonyi vásár minden évben a karácsonyi időszakra hangol, mióta csak emlékszem – és ez így van jól. Az adventi Szentendre meghittsége értékes és hagyományőrző, de minden évben tartogat egy-egy új kellemes meglepetést. Ilyenkor, a karácsony közeledtével minden évben sok ügyféltalálkozónk, lezárandó munkánk van, ezek között pedig jól esik Szentendre csendessége."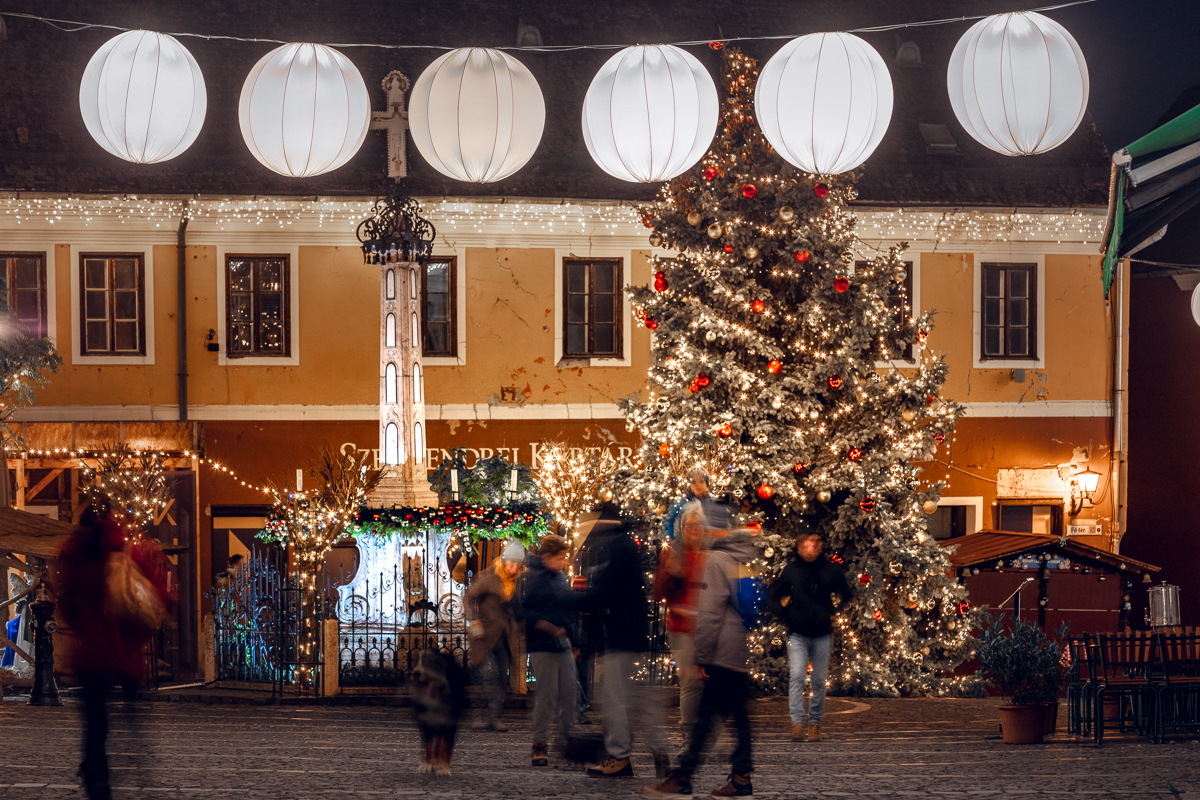 Fotó: Láng Nándor
A Főtér könyvesboltja számomra szintén a változatlanság helye és amikor idejövök, már előre tudom, hogy ismerőssel fogok találkozni. Szeretek ide belépni, átfutni az újdonságokat, egy-egy új kötettel hazatérni.
A téli Szentendréhez hozzátartozik a forró csokoládé, a biztos tippem ehhez az Édeni Édességek Boltja. A neve mindent elárul: édes, forró, igazi téli hangulatot hozó italokat kóstolhatunk itt. A reggeli szemes kávémat is itt szerzem be a legszívesebben.
Az adventi bóklászásnak nem csak az adventi vásár a része, hanem sok kis helyi bolt meglátogatása is. Kedvenceimhez tartozik Nagy Sándor képkeretező műhelye, ahol a különleges képkeretek és képrestaurálás mellett rengeteg inspiráló művészeti kelléket is be lehet szerezni a karácsony előtti kreatív készülődéshez. A bolt szomszédságában található az Oringó Ékszerműhely, ahol már több kedvenc ékszerem járt restaurálásra. Emellett nagyon szép saját kollekciója van a boltnak, ami tökéletes karácsonyi ajándék.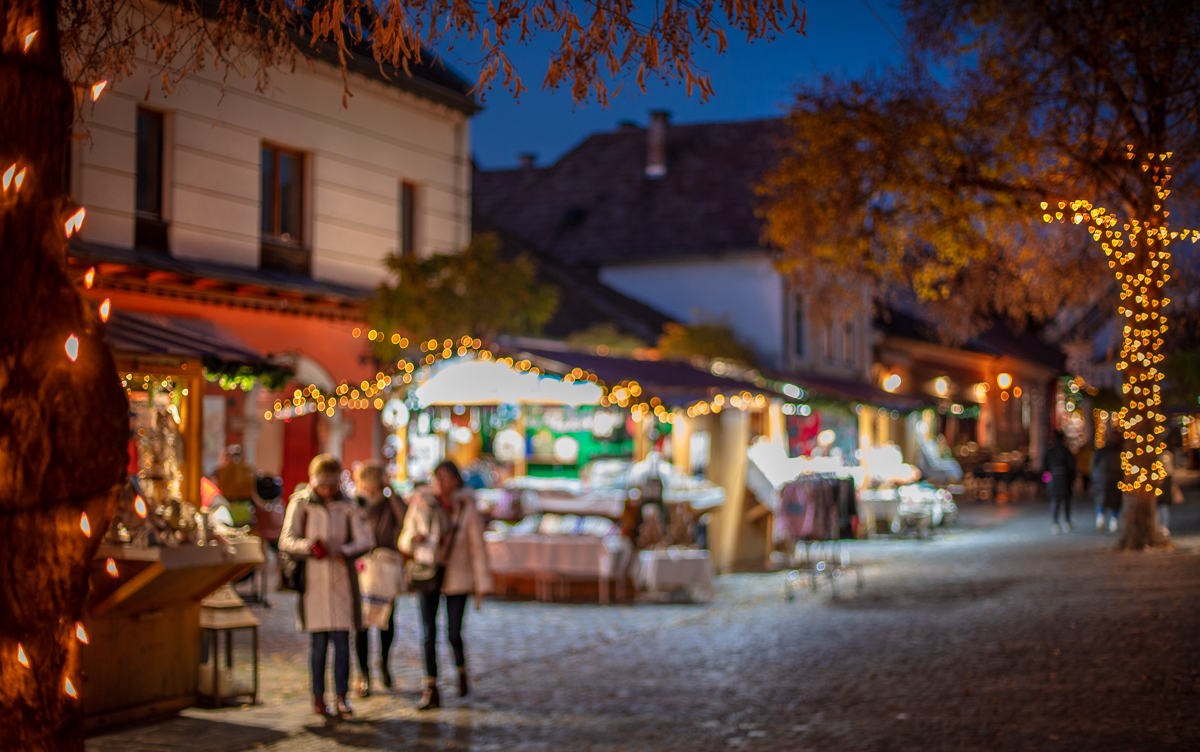 Fotó: Láng Nándor
Szentendre a galériák városa, mi, itt lakók pedig pezsgünk ebben. A galériákban keverednek a művészeti és az iparművészeti alkotások, mindig történik valami izgalmas, újító is. Bár ez a tél az intézmények átmeneti bezárása miatt egy kicsit csendesebb, Erdész László galériája az ünnepnapok kivételével nyitva tart, illetve a Czóbel Múzeum, majd januártól a Vajda Múzeum is szép programok várja a művészetkedvelőket. Ide is szívesen betérek és mindig új impulzusokkal távozom.
Egy hosszú séta után családdal vagy társaságban mindenképp kívánkozik egy jó beszélgetés egy pohár sör vagy bor mellett egy olyan helyen, ahol mindig barátsággal fogadnak. Mindezt az Adria Caféban találtuk meg, ahova gyakran és szívesen járunk.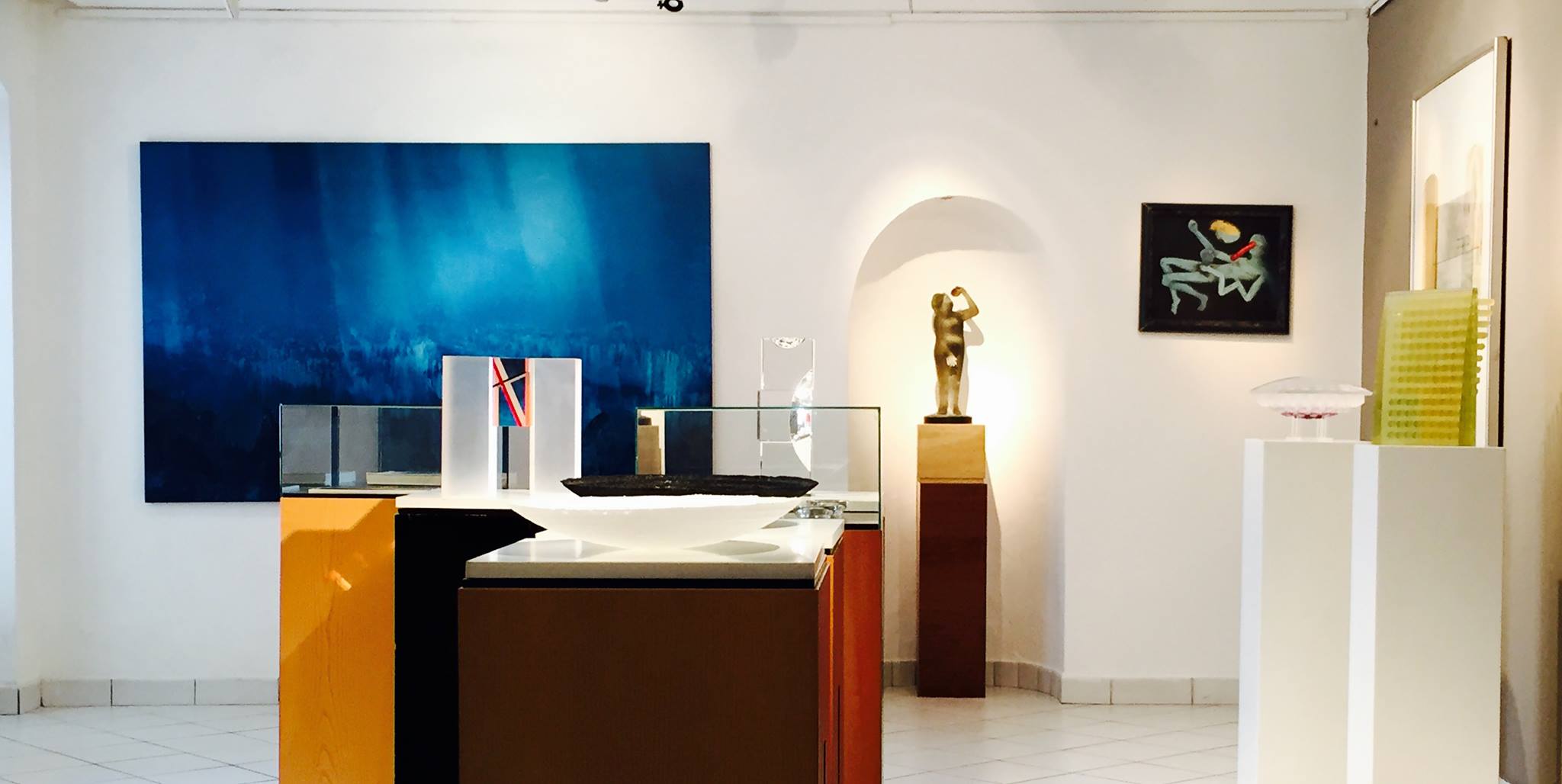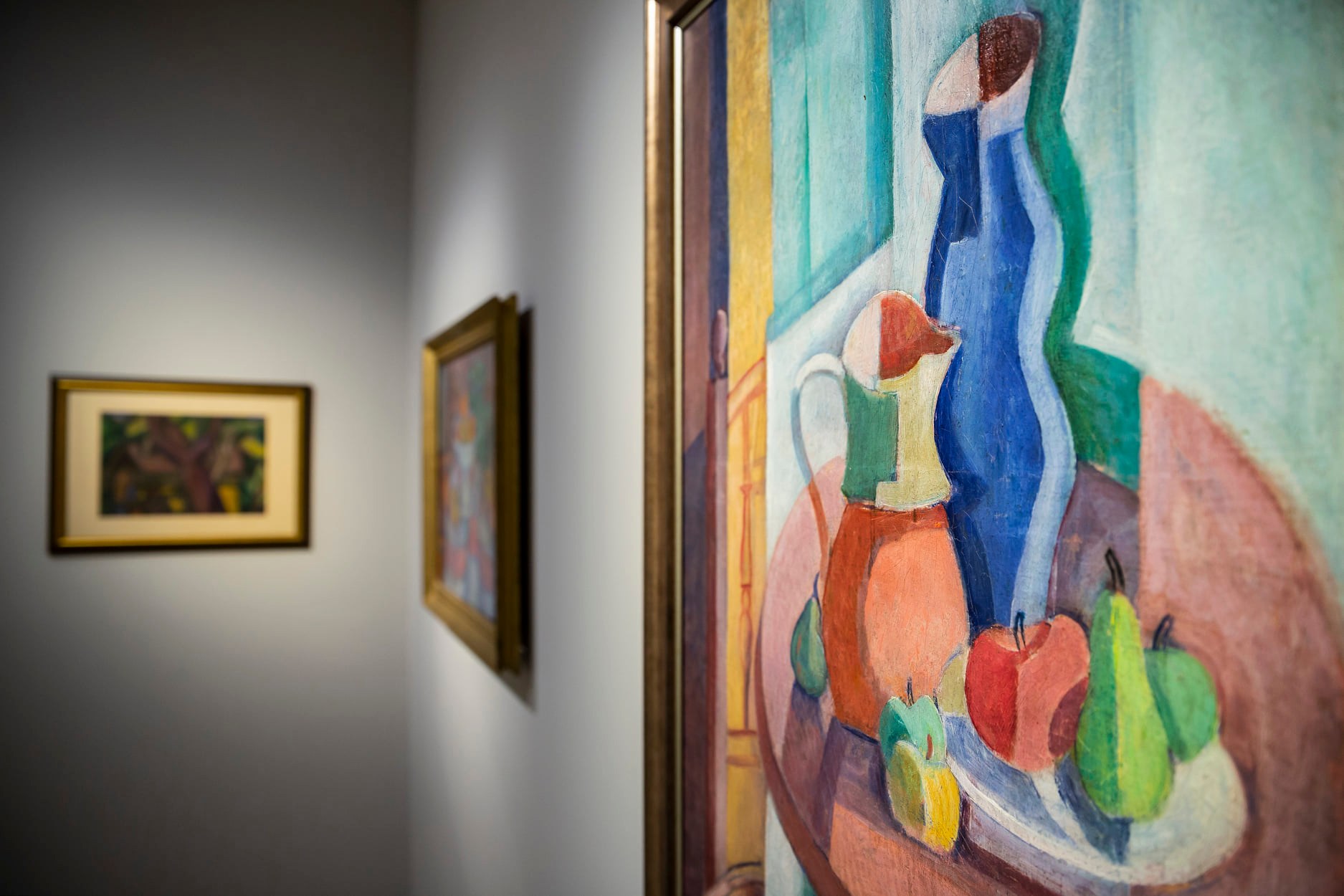 Fotó: Erdész Galéria és Czóbel Múzeum
A karácsony és az azt követő napok nekem a családról szólnak: otthonunkban és az este'r partners otthonában, a szentendrei Vadászház épületében működő irodánkban is művészet vesz minket körül. Az ünnepek alatti megnyugvás alkalmából idő jut ilyenkor hosszabban is gyönyörködni, gondolkodni egy-egy képen vagy műtárgyon.
Az évről évre elővett, szép régi tárgyak nekem az ünnepet, az állandóságot jelentik. Karácsonykor a gyerekeim is hazatérnek, ilyenkor megtelik fénnyel, élettel, régi-új családi történetekkel a ház.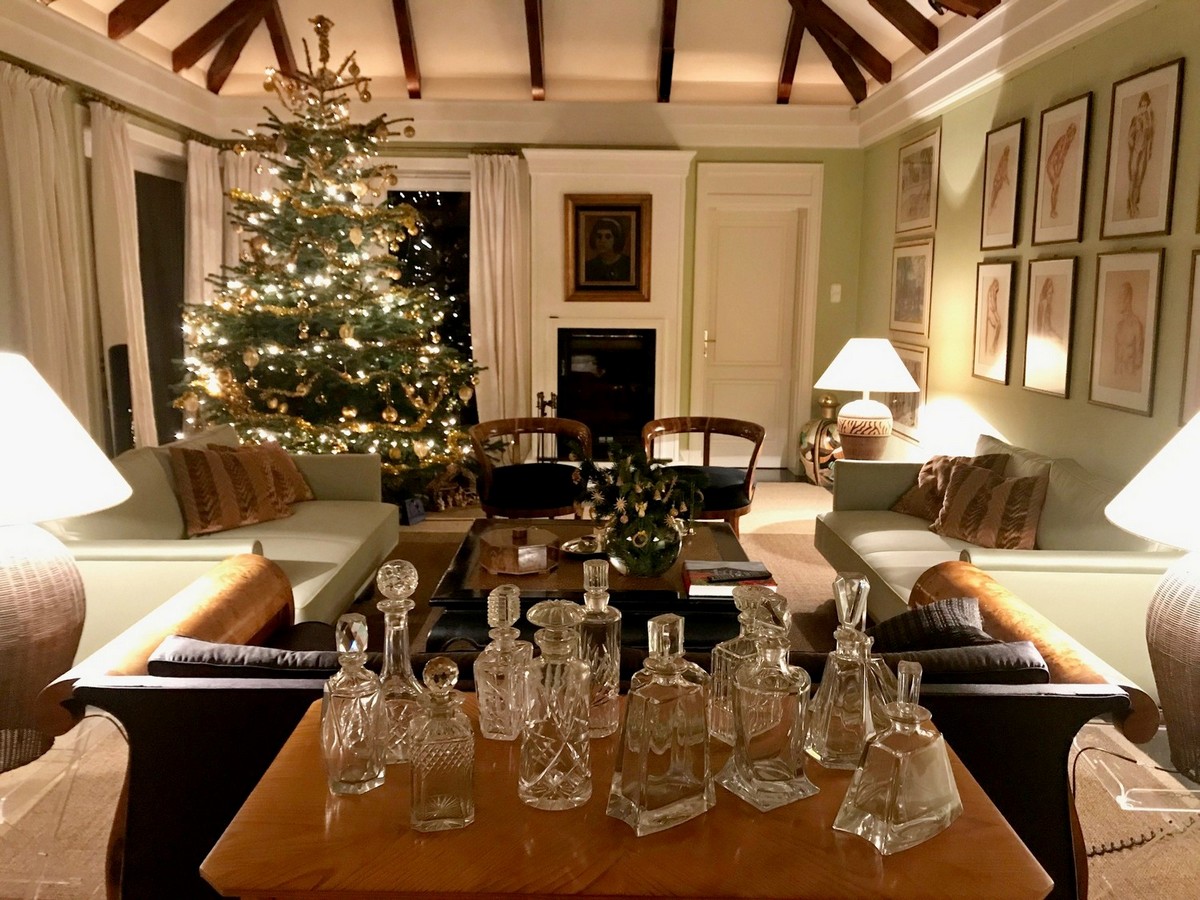 Minden kedves ismerősünknek, barátainknak hasonlóan szép pillanatokat, meghittséget és boldog, áldott ünnepeket kívánok!
Szeretettel: Eszter